Apple Music to sponsor Drake's 'Summer Sixteen' tour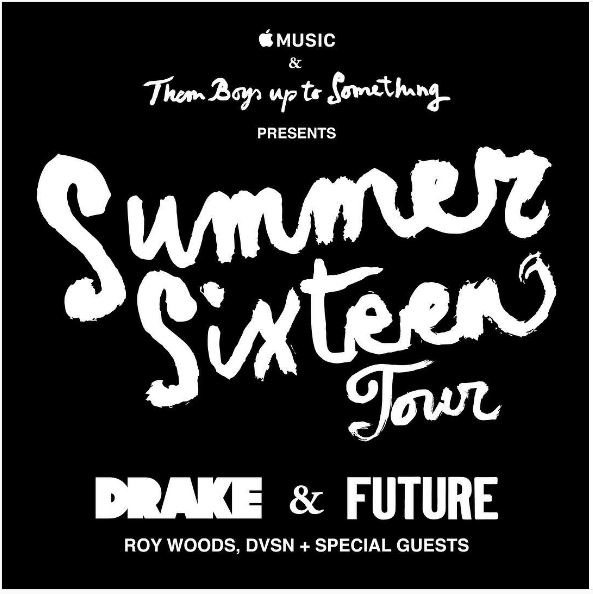 Rapper Drake on Monday announced his upcoming "Summer Sixteen" tour, notably highlighting Apple Music as a sponsor — the first time Apple Music is believed to have backed any concert tour.
The rapper revealed the news on Instagram. The tour will open July 20 in Austin, Tex., also featuring acts like Future, Roy Woods, and DVSN.
Drake has developed a close business relationship with Apple. The company funded the extremely popular music video for "Hotline Bling," and had him appear on stage during last year's Worldwide Developers Conference to pitch Apple Music. Drake's latest album, Views From the 6, will initially be an Apple Music exclusive when it launches on April 29 — the same day as Summer Sixteen tickets go on sale.
Last year Apple rebranded its iTunes Festival in London as the Apple Music Festival, but supporting tours is a new approach.
Apple Music's main competitors in streaming, Spotify and Tidal, also sponsor concerts. Spotify, for instance, regularly hosts a "Spotify House" during Austin's annual SXSW festival.
In October 2015, reports claimed that the agency representing British pop singer Adele was pitching Apple on a $30 million tour sponsorship. No deal ever materialized however, possibly because one proposed term allegedly involved Apple stocking Adele CDs in its stores — something highly unlikely given the existence of Apple Music and the iTunes Store.