Apple faces constrained iPhone SE supply on surprise demand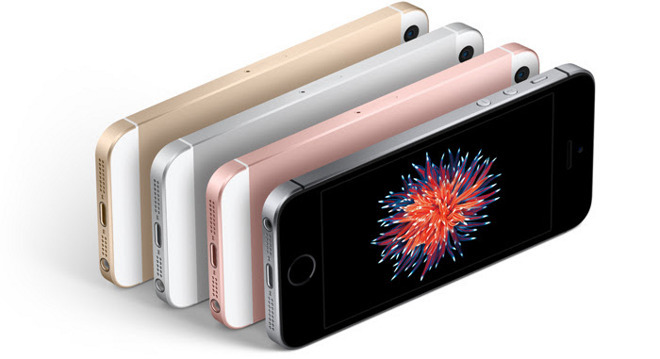 Apple CEO Tim Cook during Tuesday's quarterly conference call said supply of its latest iPhone SE model is constrained due to surprisingly high demand from users who want the latest technology in a small package.
Cook said the device, launched in in March, is attracting not only new iPhone users and switchers, but also existing customers looking for standout iPhone features in a 4-inch form factor. Industry watchers largely dismissed the SE as a down-market money grab, but interest has outperformed even Apple's own expectations.
"We're thrilled with the response that we've seen on it," Cook said of iPhone SE. "It's clear there's a demand there that's much beyond what we thought, which is why we have the constraint that we have."
He added that Apple is working to produce to fulfill demand, but failed to offer a timeline on an expected equilibrium. Since iPhone SE debuted last month, full sales results were not reflected in today's earnings report.
Today's revelation runs counter to recent reports claiming Apple faced an uphill battle with iPhone SE sales. Earlier this month, however, circumstantial evidence pointed to overwhelming interest in the device, which saw stock-outs and shipping delays at a number of retail outlets, including Apple's own brick-and-mortar and online stores.