Apple's new 4" iPhone SE continues to see stock-outs, shipping delays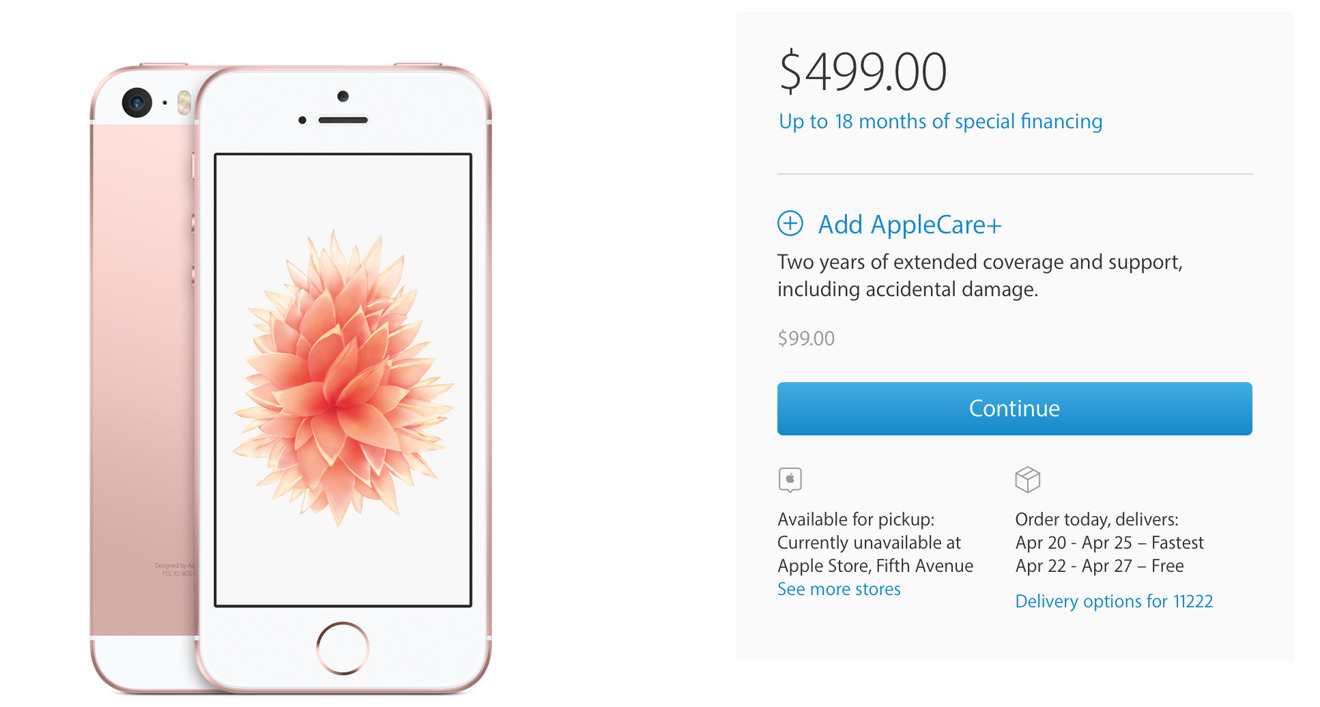 Though it didn't have the hype of a new next-generation iPhone launch, the revamped 4-inch iPhone SE continues to see demand outstrip Apple's available supply, with most stores completely out of stock and new orders advertised not to ship for a few weeks.
As of Wednesday, the fastest a new iPhone SE will arrive from Apple in the U.S. is next Tuesday, April 12, and that's just select models. Many models are unavailable until April 20, and that's with paying extra for expedited shipping.
Virtually all models with all carriers out of stock at Apple's retail stores as well. AppleInsider conducted a check of a number of major markets in the U.S. and found in-store pickup was unavailable for virtually every model, though there was some sporadic availability of certain carrier, capacity and color combinations.
In general, the $399 16-gigabyte iPhone SE models seem to have greater availability than the $499 64-gigabyte versions. For example, a rose gold 16-gigabyte model is advertised to arrive April 12, but switching to the 64-gigabyte model delays arrival to April 20-27 depending on shipping method with Verizon, AT&T, T-Mobile and SIM-free.
Sprint models seem to have the best availability, with a 64-gigabyte rose gold iPhone SE on that carrier arriving with free shipping on April 12.
Demand is also exceeding supply internationally. For example, in Hong Kong, the earliest a new delivery is advertised to arrive is April 16. Pundits have speculated that emerging markets like China, India and Brazil are key target markets for the budget-priced iPhone SE.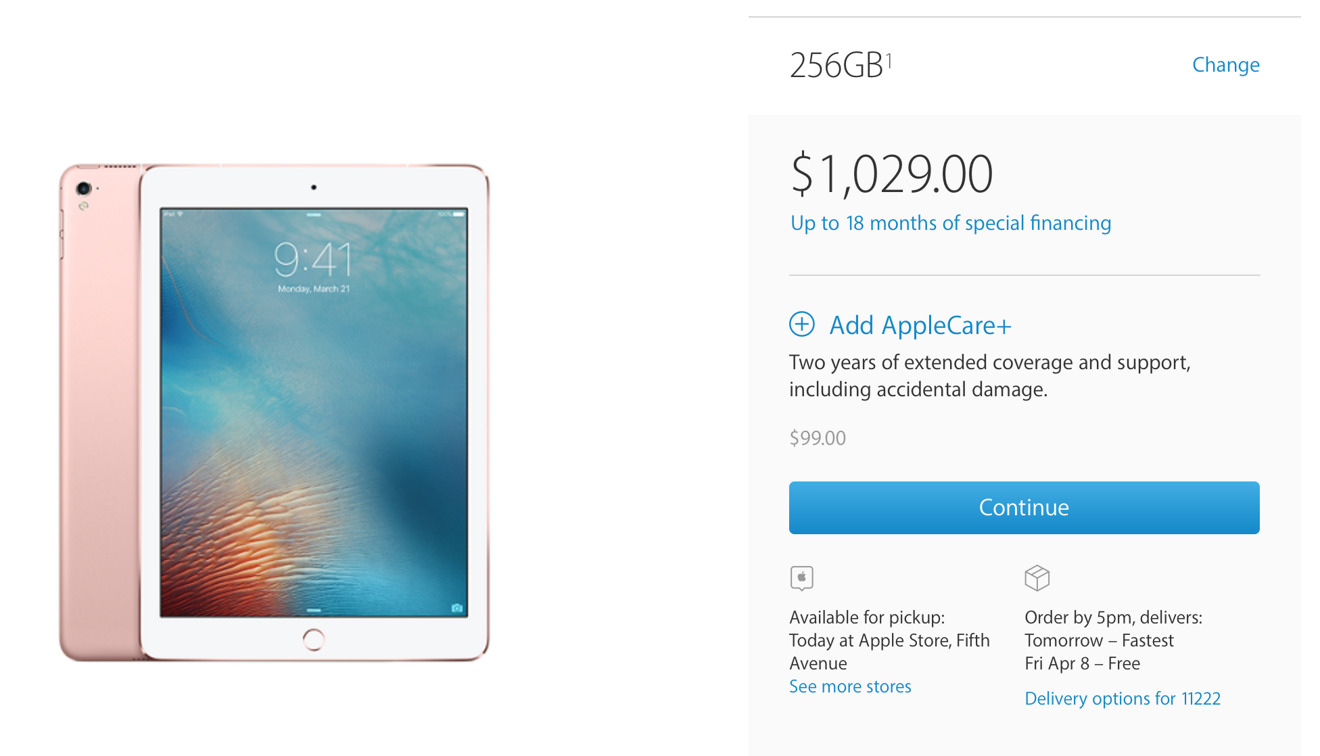 It's a much different story for the new 9.7-inch iPad Pro, where new Wi-Fi models are available to arrive with expedited shipping as quickly as Thursday, depending on the model. Same-day in-store pickup for the new tablet is also widely available.
Both the iPhone SE and the new iPad Pro launched last Thursday. The iPhone, in particular, has generated much hype and long lines with past launches, but those were new flagship models.
This year's iPhone SE launch was instead a low-key affair, with Apple placing high-end components, like an A9 processor, 12-megapixel camera and Apple Pay — Â into the chassis of the iPhone 5s. As a result, the iPhone SE launch did not draw campers, crowds or long lines at Apple retail stores.