Google joins Uber, Ford, others to advocate self-driving car adoption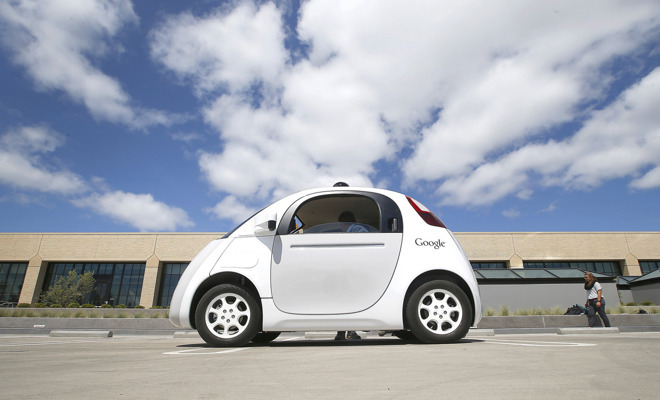 Several high-profile companies — Google, Ford, Uber, Lyft, and Volvo — have joined together in a new coalition, looking to persuade both the public and the U.S. government about the benefits of self-driving cars, with the particular goal of knocking down any legal barriers that might interfere.
The group wants people to "realize the safety and societal benefits of self-driving vehicles," according to a statement seen by Bloomberg. In a related statement of its own, Uber claimed that self-driving cars could "save millions of lives," but the coalition also suggested that the technology could reduce traffic jams, and open up travel for people who can't drive on their own.
Heading up the new entity will be David Strickland, once an administrator with the U.S. National Highway Traffic Safety Administration. The group is in fact aiming for "one clear set of federal standards" to help put self-driving cars on roads, but will be beginning by talking to municipalities, civic organizations, and other businesses.
The U.S. is currently mired in a patchwork of laws affecting self-driving cars, all of which were written with the assumption of human drivers. The federal government has been sympathetic towards corporate pushes to relax and streamline rules — the NHTSA is accepting different definitions of the term "driver," and will be exempting up to 2,500 self-driving vehicles from safety standards for the purposes of testing.
The coalition's efforts may ultimately help Apple, which is believed to be working on an electric car for launch in 2019 or 2020. The first model may or may not be self-driving, but Apple is nevertheless believed to be working on such systems, a virtual necessity given work in that area by rivals like Google and Tesla.