iMovie for Mac updates with quicker project launch, better range selection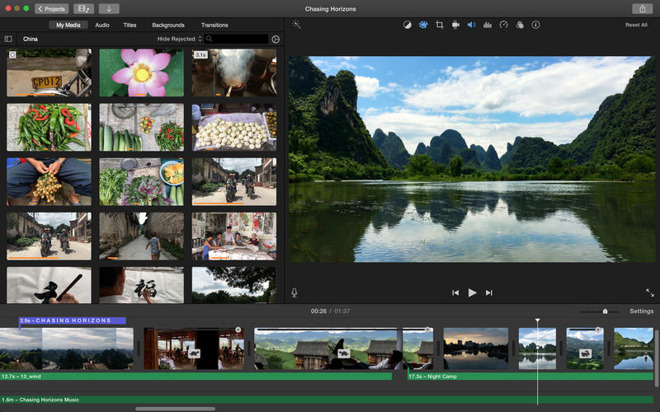 AppleInsider may earn an affiliate commission on purchases made through links on our site.
Apple on Thursday released a new version of iMovie for the Mac, bringing several small but useful improvements, including three aimed at launching and browsing projects.
The updated app makes it easier to find the "New Project" button in the Projects browser, and also promises faster project creation in general, letting people jump into editing with one click. Projects have been give bigger thumbnails meant to copy the look of iMovie on iOS.
Elsewhere, clicking on a clip will now select it in its entirety, instead of a limited range. A keyboard shortcut — holding down the R key while dragging — can be used to select a range within a clip in the browser and timeline.
App Preview has two new resolutions: 1,600-by-1,200 for the iPad Pro, and 1080p for the Apple TV.
Apple is lastly promising better stability. The update, 10.1.2, can normally be downloaded for free via the Mac App Store's Updates tab — if a person doesn't already have iMovie installed for whatever reason, the software costs $14.99 and requires OS X 10.11.2 or later.