Microsoft stays true to its word, will end free Windows 10 upgrades on July 29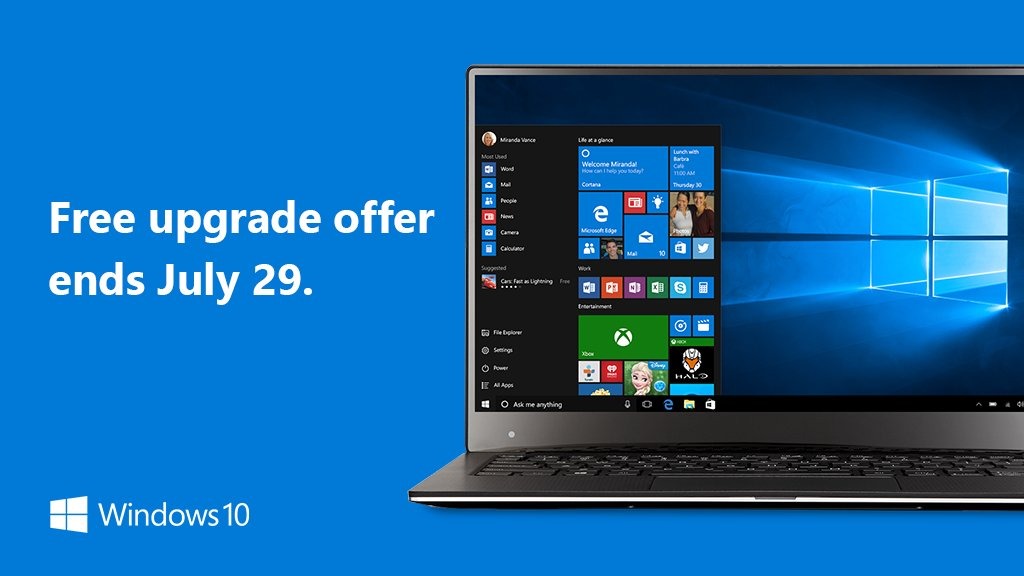 In what could be described as a somewhat surprising move given the company's proclivity for indecision, Microsoft on Thursday announced that it would stick to the plan it announced last year and begin charging for Windows upgrades this summer.
After the switch — which comes on the operating system's first birthday — standalone Windows 10 Home licenses will cost $119. There is no word yet on pricing for other editions.
Windows 10 has done its part to rehabilitate the image tarnished by Windows 8's disastrous rollout. The software has been well-received by both consumers and the important enterprise market, having made its way to more than 300 million devices worldwide.
Microsoft has big plans for Windows 10, touting a significant anniversary update to drop alongside the pricing switch.
That update will bring a new handwriting feature called Windows Ink, updates to Cortana and tighter integration between Windows 10 and Windows phones. No release date is available yet, but it is safe to assume that the update will arrive sometime this summer.