Apple products subject of secretive Chinese cybersecurity audits, report says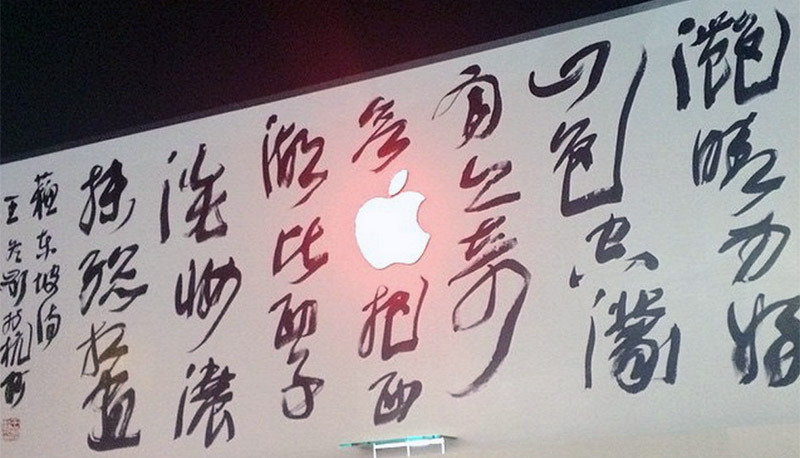 A Chinese government committee is closely examining encryption and data storage technology products imported by foreign corporations, including Apple, in a bid to protect against national security threats, according to a report on Monday.
Citing people familiar with the matter, The New York Times said the shadowy task force is tied to the Cyberspace Administration of China, a group assigned to police internet content within the country. When asked about the operation, the administration said past inspections did not target specific countries or products, suggesting the initiative casts a wide net.
According to sources, Apple is one of multiple major technology importers that has been reviewed in the past few months, most of whom deal in encryption tech and data storage products. The audits reportedly require company employees, or even executives, to answer a series of questions in person, though it is not clear if Apple has been subjected to such scrutiny.
The report suggests U.S. government officials and consumer tech companies are concerned that the Chinese reviews might be more than a claimed national security measure. Specifically, there are worries that the country, notorious for stealing industrial secrets, is using the program to facilitate what amounts to state-sanctioned corporate espionage. There is no evidence pointing to such activities, but a lack of transparency on the part of the Cyberspace Administration is not helping matters.
China is a key market for Apple, which is looking to spur iPhone sales growth beyond established smartphone markets. While China has never been the most easily navigable of international markets, Apple recently hit a bit of a rough patch with the country's regulators. In April, for example, forced Apple to shutter its iTunes Movies and iBooks Stores. Apple also revealed Chinese agencies made two separate requests for source code access in as many years, both of which were denied.
Despite setbacks, Apple is aggressively developing its assets in the country. CEO Tim Cook is currently in Beijing on the heels of announcing a massive $1 billion investment in Chinese Uber competitor Didi Chuxing. Whether or not Cook plans to meet with government officials on his trip, as per a rumor floated last week, is unknown.