Apple supplier Foxconn replaces 60,000 workers with robots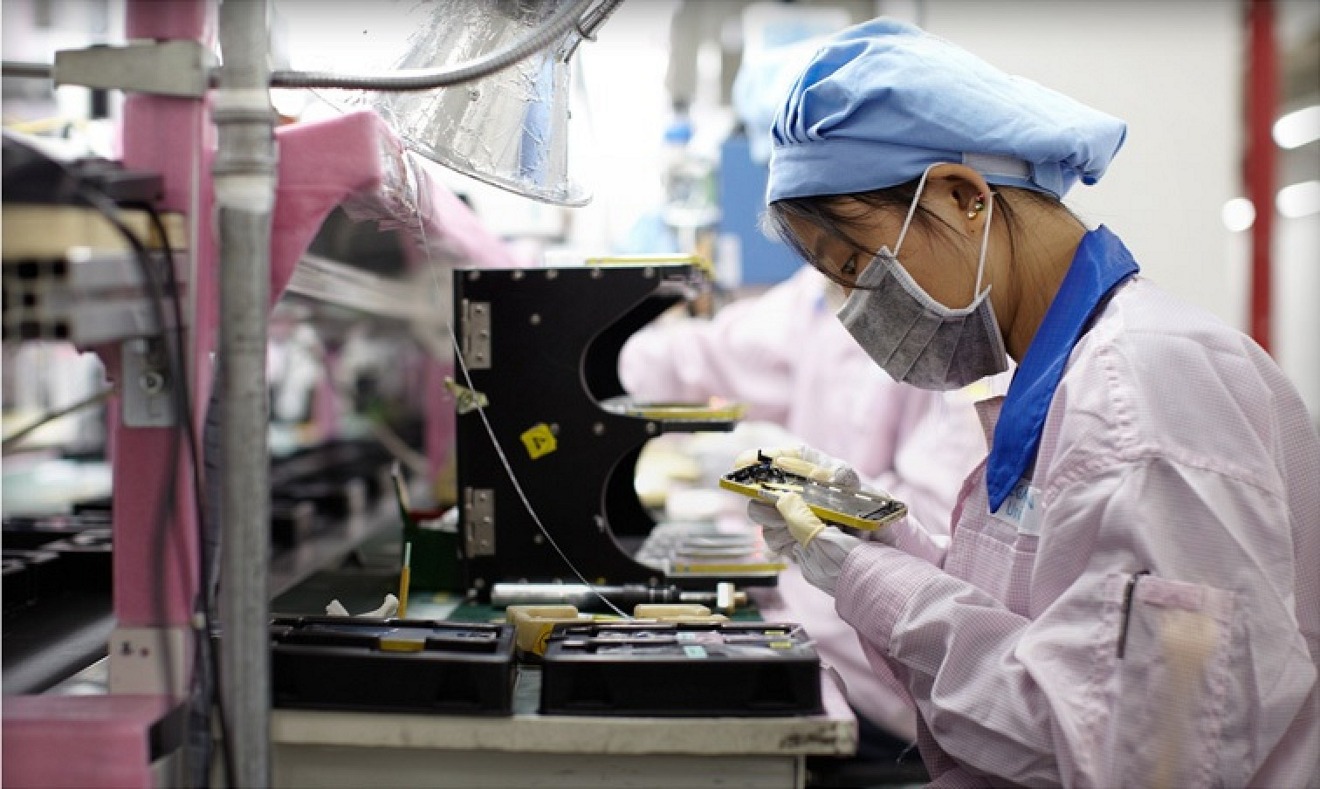 Apple's primary manufacturing partner, Foxconn, has replaced 60,000 people with robots at a single factory in Kunshan, China, a report said on Wednesday.
The factory's workforce shrunk from 110,000 people to just 50,000, the South China Morning Post said, noting that as many as 600 companies in Kunshan have similar plans. It's worried that automation could potentially have a devastating impact on the region's population, comprised mostly of migrant workers.
Foxconn has been working to deploy robots in its factories for some time. Although each machine is expensive upfront, the benefit to management is reduced labor costs, which can in turn mean stable prices for client electronics corporations like Apple.
The Post did not say what Foxconn manufactures at its Kunshan plant, but last year companies in the area are said to have built approximately 51 million laptops and 20 million smartphones.
Foxconn factories are likely to become increasingly automated, not only in an attempt to stave off the impact of better Chinese labor standards, but also to keep up with Apple demand, since Foxconn regularly hires extra labor en masse to prepare for iPhone launches.
Apple itself has become more invested in robotics. In March it unveiled a robot called "Liam," designed to quickly and efficiently tear down devices for recycling.