1Password Teams launches with introductory pricing after 7-month beta period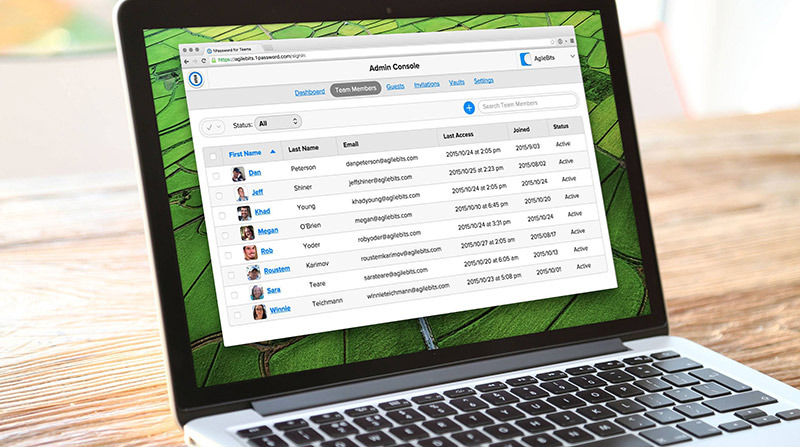 After seven months of beta testing, developer Agile Bits on Thursday released 1Password Teams, a subscription-based version of its popular multi-platform password and secure data management app designed to serve work groups.
Available for iOS, Mac and Android — Windows support coming soon — 1Password Teams allows users in an assigned team to share passwords, documents and data through backend app syncing. With strong encryption in place, the system is much more secure than sending passwords via email or message.
Like other team sharing services, 1Password provides granular control and monitoring tools for applying user permissions, enabling and disabling vault sharing, assigning roles and other administration functions. For example, a team admin might set a password vault to "Read-only" status or, in the case of highly sensitive website credentials, allow teammates to log in without revealing the password.
The Admin Console also has the power to restore access to specific users if they forget their master password. Agile Bits also incorporates its Watchtower service to send out alerts when security breaches for services or websites used by the team are discovered.
In addition to the usual password creation and syncing features offered with consumer versions of 1Password's app suite, 1Password Teams gives users 1GB or 5GB of secure storage, depending on subscription tier. An item history tool is also included for restoring errantly deleted items and passwords.
1Password Teams is available in two tiers. The annual Standard plan comes in at $3.99 per user per month ($4.99 if billed per month) and includes unlimited access to all 1Password desktop and mobile apps, 1GB of storage per person, a 30-day item history and more. A step-up Pro plan is normally priced at $11.99 when billed annually ($14.99 on a month-by-month basis) and includes 5GB of storage per person, unlimited item history and custom group creation. Custom roles and an activity log will be added soon to Pro level accounts.
Agile Bits is offering early adopters access to all Pro level features at Standard plan prices until June 31. Teams that subscribe before that date will lock in lower pricing, meaning new members added later pay $3.99 per month instead of $11.99 per month.