Apple hires luxury car satellite navigation engineer Sinisa Durekovic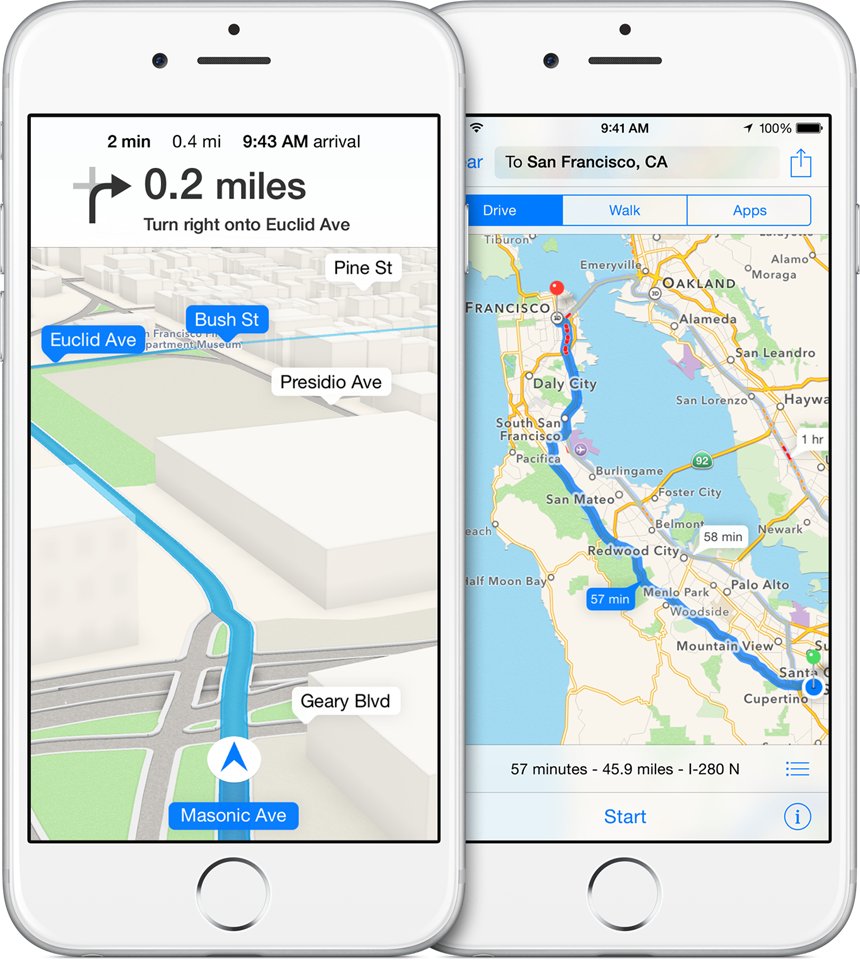 AppleInsider is supported by its audience and may earn commission as an Amazon Associate and affiliate partner on qualifying purchases. These affiliate partnerships do not influence our editorial content.
The software engineer who led development of satellite navigation systems for a variety of luxury carmakers including Audi, BMW and Mercedes-Benz, has been working for Apple since October.
A report by Bloomberg today noted that Durekovic, formerly the "principal architect and then chief engineer for navigation" at Harman International Industries, was hired by Apple last fall to fill an unspecified role. Neither Apple nor Durekovic nor his former employer Harman offered to comment on the hiring.
Durekovic, a German citizen, had been living near Munich, the headquarters of BMW. He relocated last fall to Apple's location in San Francisco's Silicon Valley in conjunction with the hiring.
He has more than 20 years of experience in working with GPS navigation, beginning at Navigon (now owned by Garmin) in the mid 90s and two years at Harman. The report noted that Durekovic holds a patent related to using map data to prevent car collisions.
"We learned the maps business incredibly fast"
Apple introduced its own mobile Maps client for the original iPhone in 2007, drawing its data from Google Maps servers. However, as Google announced plans to take over iOS using Android, and then Macs with its rival ChromeOS in 2009, Apple began working to extricate itself from dependance upon its former close partner.
Google introduced its own Maps+Navigation app for Android 2.0 in late 2009, giving its platform a key differentiator from Apple's iOS, which lacked built in support for driving directions. Apple began working on its own mapping services in secret, and in 2012 released Maps for iOS with GPS navigation features, a surprise that caught Google off guard and delayed the introduction of its own Google Maps as a third party app.
Three years later, Apple's chief executive Tim Cook noted that Apple Maps was used three times as much as Google's own offering on iOS. Google had been working on maps since 2004, giving it an eight year lead that it subsequently rapidly lost on iOS.
In addition to having an advantage of being installed by default, Apple Maps is also connected to iOS development tools, enabling third party apps to use Apple's maps services, including routing and 3D Flyovers within their own products.
Speaking on the subject of maps in December, Greg "Joz" Joswiak, Apple vice president of iPhone, iPod, and iOS Product marketing, said "We are fast learners and we are fast at fixing things. We learned the maps business incredibly fast."
Street mapping, CarPlay and vehicle technology
Apple added Maps transit directions in last year's iOS 9 after acquiring HopStop and Embark, two of the many acquisitions Apple has recently made building out its Maps expertise. Last summer, the company bought Coherent Navigation, a high-accuracy GPS technology company.
It also launched a stealth program involving sensor-and camera-laden vans last year, later confirming ownership of the mobile surveying platforms and saying the data would be used to improve Apple Maps.
Apple has also employed positions for local "ground truth" agents to check and correct location data it gathers from more than 3,000 sources. The company also profiled its efforts to set up a Maps development center in Hyderabad, India, tasked with accelerating development of Maps products for iOS, Mac and Apple Watch. The office will create up to 4,000 jobs.
Apple's iOS Maps are also a key part of the company's CarPlay initiative for deep iPhone integration into new cars. One of the most attractive elements of CarPlay to new buyers is that it provides high quality GPS navigation integrated into the car's display and audio system essentially for free, in competition with factory installed navigation systems that can cost $1,000 to $1,500 or more.
Apple's also recently highlighted a $1 billion investment into Didi Chuxing, China's largest car hailing service. Cook noted the partnership is aimed at a variety of strategic objectives, including "a chance to learn more about certain segments of the China market" and achieving an environmental objective of reducing pollution by making more efficient use of cars.
Didi Chuxing's president Jean Liu later stated in an interview that "all we are focused [on] right now is number one, on technology," and "how we can match the supply and demand, i.e. the vehicles, the drivers, with the passengers."