Face palm, pregnant woman among 72 new emoji coming with Unicode 9.0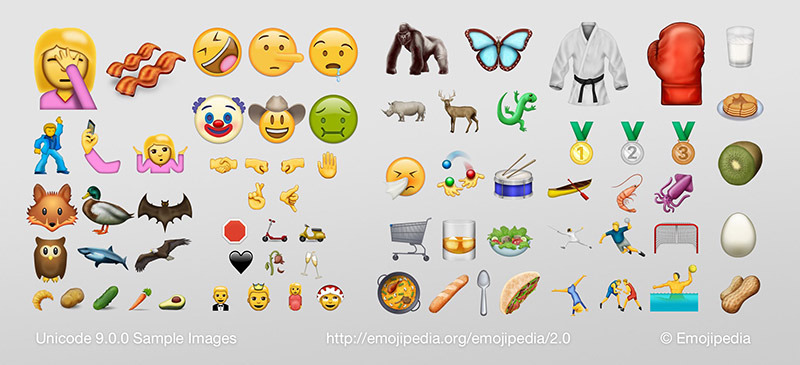 The Unicode Consortium on Thursday announced and published samples of 72 new emoji characters set for release as part of Unicode 9.0 in June, including what is sure to be a crowd favorite: the cucumber.
Rendered in "Apple Style" — glossy, with a mix of photorealistic and cartoon style imagery — by Emojipedia, the new emoji feature future classics "Mother Christmas" and "Man in Tuxedo." Among the more contemporary offerings is "Selfie," a hand holding an iPhone which, if you look closely, is displaying the new "Face Palm" character.
Those looking forward to texting characters expressing their love of rifles and the modern pentathlon, both of which were initially planned for inclusion in Unicode 9.0, will have to wait a bit longer as those characters were removed in May.
Along with emoji, Unicode 9.0 will include 19 symbols used in Japanese TV broadcasting, as well as modern scripts like Adlam, Osage, and Newa, and historic scripts including Bhaiksuki, Marchen, and Tangut. Other backend changes and modifications are detailed in the consortium's latest release notes.
The Unicode Standard version 9.0 specification is pending with an expected final publication date coming on June 21.
Apple is traditionally one of the first manufacturers to incorporate Unicode's latest emoji library in public release. Last year Apple introduced Unicode 8.0 emoji support in the first iOS 9 point update in October.