Apple issues second betas of iOS 9.3.3, OS X 10.11.6, watchOS 2.2.2 & tvOS 9.2.2 a week before WWDC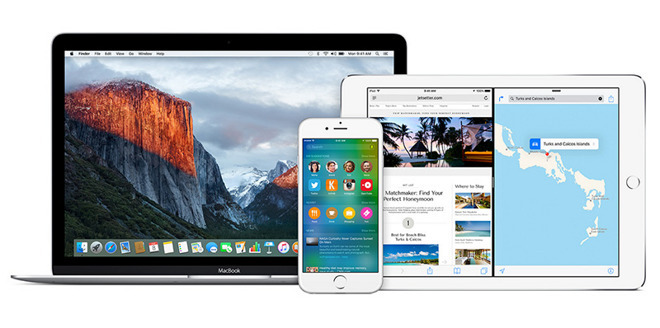 With just seven days to go before Apple unveils the future of iOS, OS X, watchOS and tvOS and at its annual Worldwide Developers Conference, developers were provided with new betas for upcoming minor updates.
iOS 9.3.3, OS X 10.11.6, tvOS 9.2.2 and watchOS 2.2.2 are now available for registered developers to install and test. As with all pre-release betas, Apple warns that the software should not be installed on machines needed for critical use.
Details on what user-facing changes, if any, exist in the updates remain unknown. The first betas were released two weeks ago.
iOS 9.3.3 beta 2is identified as build 13G21. The second beta of OS X El Capitan 10.11.6 is build 15G12a. tvOS 9.2.2's second beta carries build 13Y816. And finally, watchOS 2.2.2 beta 2 is identified as build 13V601.
Registered developers can access betas via Apple's Developer Center. OS X El Capitan betas are also available via the Mac App Store, iOS and tVOS updates can be found through Software Update in their native Settings applications. Apple Watch updates are installed through the device's official app on an iPhone.
Any major changes to Apple's major platforms are expected to be held until the next point-zero releases for the platforms, widely expected to be unveiled next Monday at a keynote presentation to kick off WWDC 2016. The unveiling will take place on June 13 at 10 a.m. Pacific, 1 p.m. Eastern from San Francisco, and AppleInsider will be there live with full coverage.
If Apple sticks to its usual patterns, developers should get their hands on the first betas of iOS 10 and OS X 10.12 next week.