Samsung may launch two bendable smartphones with OLED screens in 2017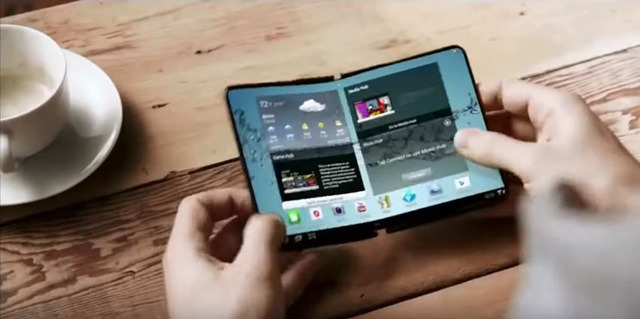 AppleInsider is supported by its audience and may earn commission as an Amazon Associate and affiliate partner on qualifying purchases. These affiliate partnerships do not influence our editorial content.
Samsung is considering announcing not one but two smartphones with bendable OLED screens as soon as early 2017, which could potentially be more radical designs than what's rumored for Apple's own OLED phones that year, a report said on Tuesday.
One of the two Samsung phones may fold in half, sources told Bloomberg. The second may have a 5-inch screen in normal use, but expand to a tablet-sized 8 inches.
Samsung's effort is codenamed "Project Valley," and one or both of the phones could be shown off at Mobile World Congress in February, one of the sources said. In any case, the company is not expected to launch the new phones under its flagship Galaxy S brand.
The Korean firm has a distinct advantage in the OLED space, as it's the world's biggest supplier of OLED panels, and has already shipped products with curved OLED screens, namely the Galaxy S6 Edge and S7 Edge. It has yet to ship a product with a bendable screen, although the company has previously teased the idea in concepts.