Apple nixes Game Center app in first iOS 10 beta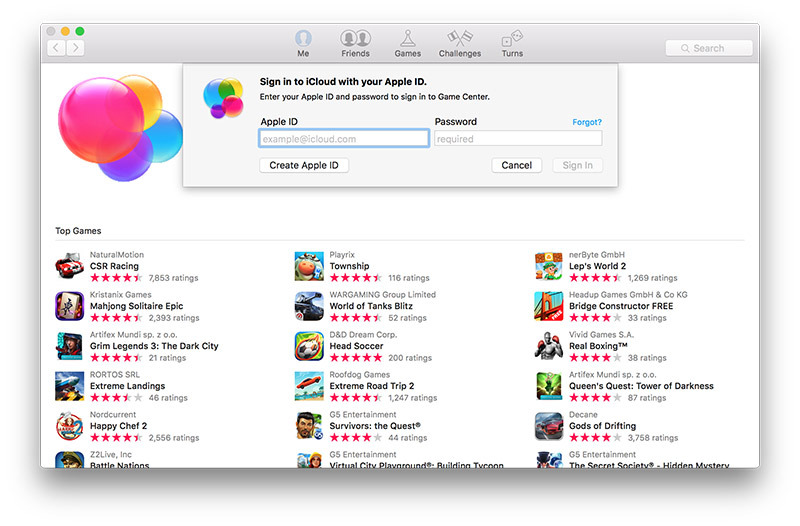 Apple's long bemoaned Game Center is not present in the first beta version of iOS 10, suggesting the company intends to deprecate the standalone app after more than five years of service.
While Apple executives made no mention of the change at WWDC, AppleInsider on Monday confirmed Game Center is not among the first-party apps bundled with iOS 10 beta 1. The app is also not available to download from the iOS App Store.
Interestingly, Game Center still exists in Settings. It is unclear how users will add or remove friends from their social gaming networks without a dedicated app.
Game Center was announced in 2010 as a multiplayer gaming network similar to products marketed by console makers Sony and Microsoft. Existing versions allow users to connect with friends, compare stats and challenge them to online games, among other social elements.
Development has fallen by the wayside, however, as consumer interest waned. Apple has since turned its focus to more important internet services with monetary potential, like Apple Music.
The quiet move comes alongside another unannounced, but much-anticipated, iOS 10 feature: unbundling. Apple faithful have long requested the company allow users to delete bundled apps — so named because they come pre-installed on all iOS devices — that are not useful and simply take up home screen real estate.
With the debut of iOS 10 beta, users can delete rarely used app like Compass if they so choose. Even interconnected apps like Contacts, Maps and FaceTime can be uninstalled at will. Apple has placed its first-party offerings on the iOS App Store in case users want to reinstall at a later date.
As with any beta build, app offerings and settings are far from final, and Apple might decide to include Game Center when iOS 10 reaches public release this fall.