Apple's watchOS 3 for Apple Watch focuses on speed, instant information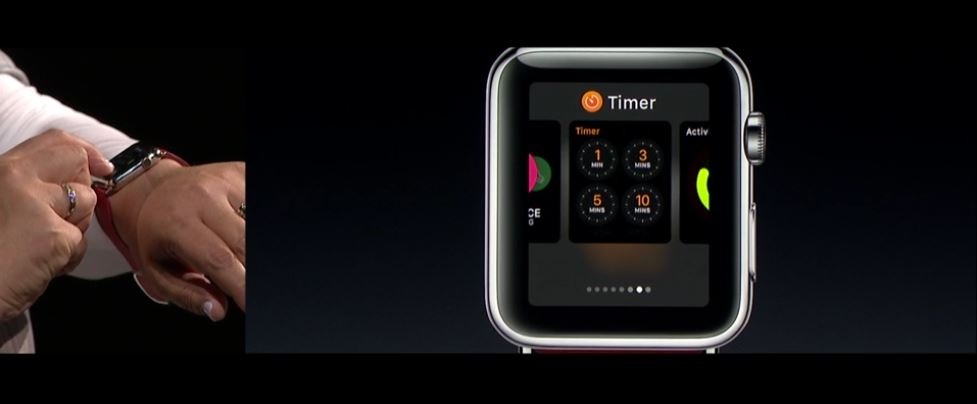 User complaints about slowness on Apple Watch have not gone unheard, as Apple is planning major improvements to speed and responsiveness with watchOS 3, including background loading of data, a quick-access Control Center, and dynamic new uses for the side button.
In a demonstration at Apple's annual Worldwide Developers Conference, watchOS chief Kevin Lynch showed off the new features coming to Apple Watch later this year. The main focus is speed: favorite apps will be kept in memory, background updates will pre-cache data, and apps will launch instantly.
Lynch showed off a third-party app on watchOS 2, then demonstrated how it will launch about seven times faster with watchOS 3.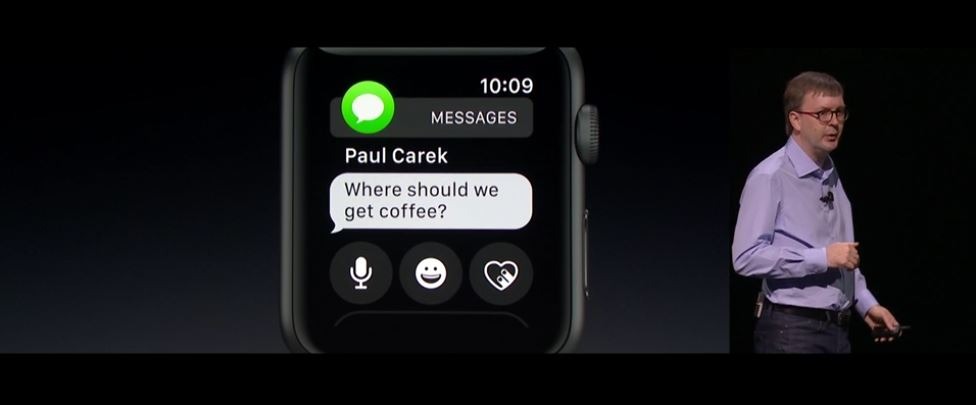 Apple has also updated how the side button works on the Apple Watch, with quick access to apps in a new dock. When scrolling through the dock, apps are presented live, so they can be previewed without actually being opened.
Apple is also making it easier to change settings and access quick links on the Apple Watch with a new Control Center, borrowing the swipe-up gesture already found on iOS.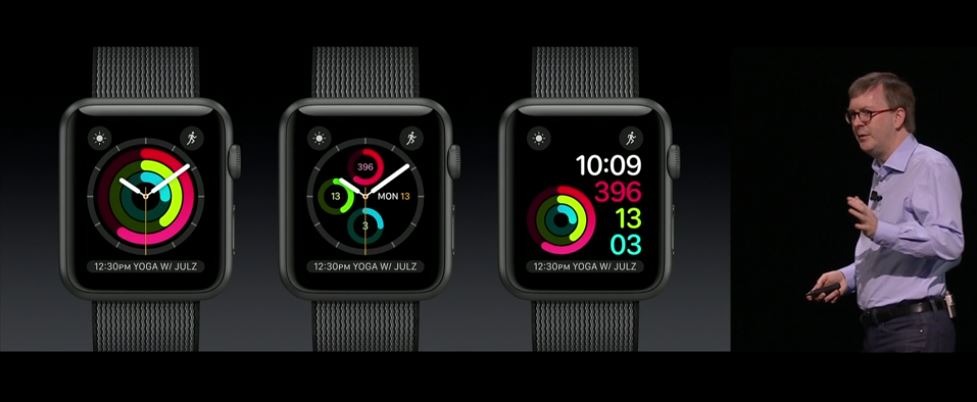 watchOS 3 will also make it easier to respond to text messages directly from the Apple Watch, with a series of quick responses instantly available. A new feature called Scribble also allows users to draw the characters they want to send for a message, and a text can be composed from a user's wrist. Scribble works in both English and Chinese.
Apple is also planning to launch a series of new customizable watch faces in watchOS 3, including a fitness-focused one that presents activity rings in a large size, and a new Minnie Mouse option. watchOS 3 also makes it easier to switch between watch faces with a swipe.
For emergencies, Apple is also introducing a new feature called SOS, which can be invoked by pressing and holding the side button. Doing this can call 911 or emergency services over cellular or Wi-Fi. This will also notify emergency contacts with a map of the user's current location.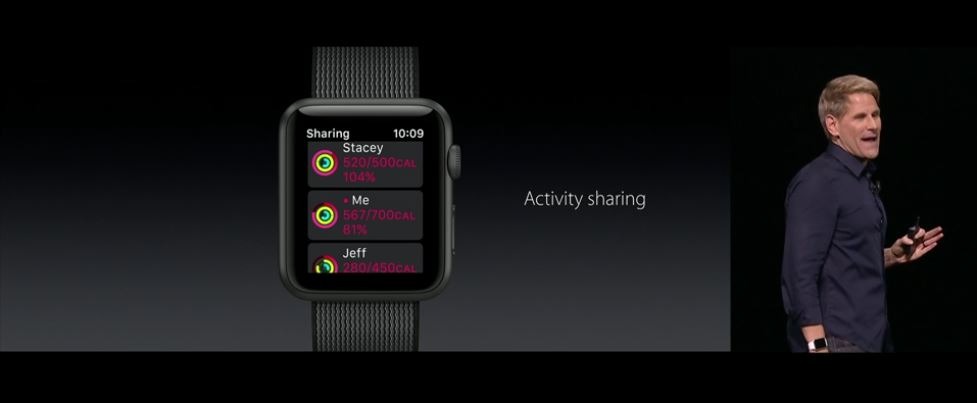 Activity rings are also set to become more social with watchOS 3, allowing users to see each others' step counts, calories burned, exercises and more, even from third-party apps. Data like racing heart rate or "smack talk" can be sent to Activity Friends in the new watchOS.
Activity tracking in watchOS 3 has also been updated to help users in wheelchairs in a more specialized manner. For example, the "Time to Stand" hourly alert on Apple Watch can be changed to "Time to Roll." Movement tracking for different types of wheelchair mobility has also been programmed into the operating system.
Apple is also working on a deep breathing and medication app called "Breathe" that will be baked into watchOS 3. It will track heart rate and present users with prompts to help them relax.
watchOS 3 is available to developers starting today. It will launch as a free update for all Apple Watch users this fall.