Apple Maps to gain Japan transit data in iOS 10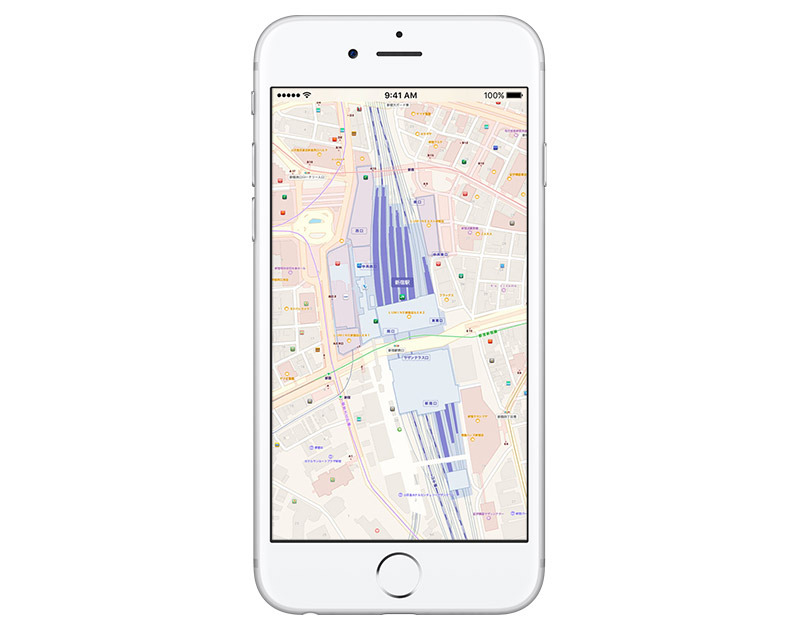 Apple in a recent update to its Japanese website confirmed local transit data will arrive in Maps when iOS 10 launches this fall, further expanding the feature's reach into Asia.
The forthcoming feature addition was quietly announced in an update to the Japanese version of Apple's iOS 10 preview webpage. When Maps debuts this fall on Apple's next-generation operating systems, which also include macOS Sierra and watchOS 3, customers in Japan will be able to search for public transport options, compare fares, view subway station maps and more, the company says.
As noted by blog Ata Distance, a screenshot of the feature shows a bird's-eye view of Shinjuku Station in Tokyo, complete with train lines and the locations of entrances and exits, suggesting initial availability will include Japan's capital.
Launched last year as part of iOS 9, transit capabilities have been slow to roll out. Currently, availability is limited to large metropolitan areas in the U.S., as well as select cities in Australia, Brazil, Canada, China, England, Germany and Mexico. Japan is not yet on Apple's list of supported countries.
Transit in Apple Maps aggregates data from outside sources to provide users with route information, departure times and other information for buses, trains, ferries and more. A similar feature has been available from Google Maps for years, but Apple is attempting to play catch-up.
Unique to Apple Maps are top-down views of underground subway and train stations, as well as graphics that match local road signage. Apple says the extra information helps users plan a more efficient commute, and is especially useful when traveling to unfamiliar cities.