European expansion of Pokemon Go commences with launch in Germany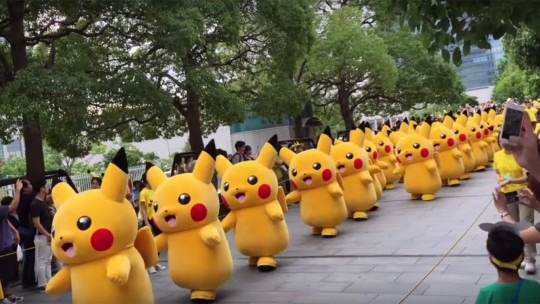 The Pokémon Go App Store domination continues, with the German launch of the game seeing server overloads similar to the game's blockbuster U.S. launch.
The official Pokémon Go Twitter account announced the release in Germany on Wednesday, promising that "future announcements" are to come. A report from earlier this week signaled that the hugely successful title will launch soon across Europe, as well as in Japan.
Players of the game have discovered that the game databases for most European countries have already been populated. It's possible that delays in rolling out the title could instead be related to addressing server issues from overwhelming user demand.
The launch has been plagued by ongoing server problems, though recent expansions from Niantic have somewhat mitigated the issues. A client patch issued on Tuesday to resolve over-reaching Google account permissions has had the unintended side effect of not allowing some users with Niantic-hosted Pokémon Trainer Club accounts access to the game.
Still, efforts by Niantic couldn't address the initial demand in Germany, where outage tracking site Downdetector.com tracked a large number of complaints about localized server connection issues.
The wildly successful Pokémon Go was developed as a joint effort between Niantic and the various companies responsible for the Pokémon intellectual property, including Nintendo. Wednesday's launch makes Germany the fourth country where the game is available, joining its debut last week in the U.S., Australia and New Zealand.
While launches in Japan and other countries in Asia are rumored to be "within a few days," the Japanese website for Pokémon Go simply provides a vague 2016 window.