New photos of alleged Lightning EarPods for Apple's 'iPhone 7' match recent leak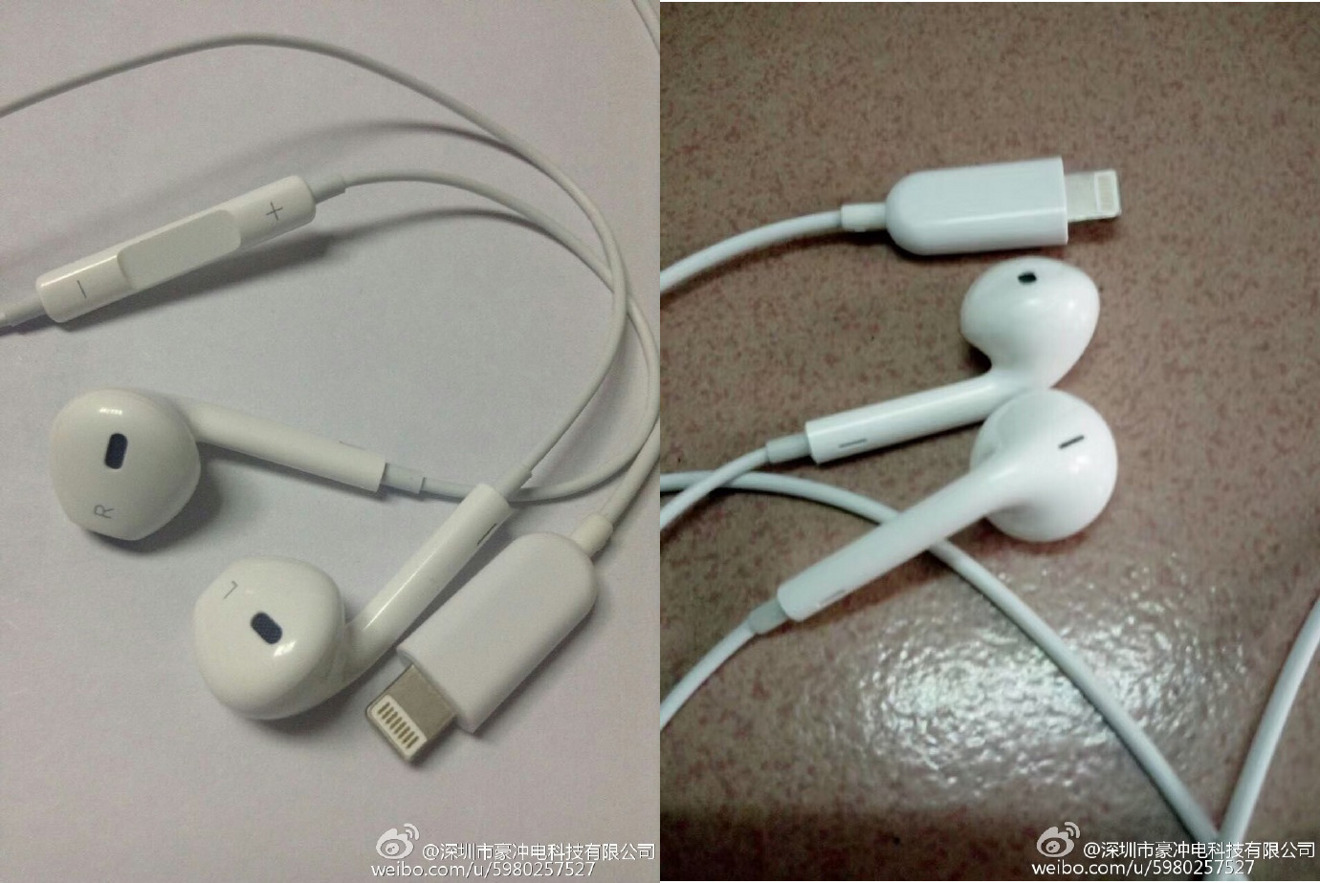 New images posted on Wednesday are said to depict Lightning-equipped EarPods intended for Apple's "iPhone 7," which is commonly expected to ditch a 3.5-millimeter headphone jack when it ships this fall.
Several photos posted to China's Weibo show the gear as resembling current EarPods for the iPhone 6s, but with the addition of a large endpiece housing a Lightning connector. It's not clear why the endpiece would have to be so big, though one possibility is the presence of an authenticator chip.
Notably the photos match another recent EarPod leak, although it's still impossible to confirm the authenticity of the suggested headphone design.
For Apple, removing a 3.5-millimeter jack should free up internal design space, while reducing component costs and encouraging more development of Lightning audio accessories. At the same time, public reaction to the idea of losing the jack has often been negative, particularly since many people may be forced to rely on EarPods or buy new adapters and accessories that will only work with Apple products.
Bluetooth audio is an alternative, but its quality is generally weaker and wireless headphones are often more expensive than wired options.