New video shows alleged 'iPhone 7' casings in silver & space gray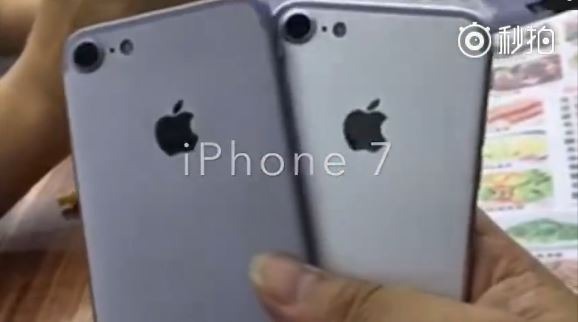 Adding to an ever-growing set of parts leaks, a video uploaded on Thursday purports to show the rear casings of two "iPhone 7" units, apparently in line with designs seen elsewhere.
The new casings — originally posted to Weibo, and highlighted by TechTastic — are in space gray and silver, and include expected touches such as relocated antenna bands, plus enlarged camera lens openings with their edges extruded from the shell itself, rather than fitted with a separate metal ring as on the iPhone 6s.
At the bottom of each shell are twin speaker ports, supporting widespread claims that Apple is abandoning 3.5-millimeter headphone jacks in favor of Lightning and Bluetooth audio.
Apple is expected to ship two iPhone 7 models this fall, most likely in September. Unseen in the new video is the 5.5-inch "Plus" model, which is anticipated to have a dual-lens camera and possibly a Smart Connector.