Supreme Court to hear Apple v. Samsung appeal on Oct. 11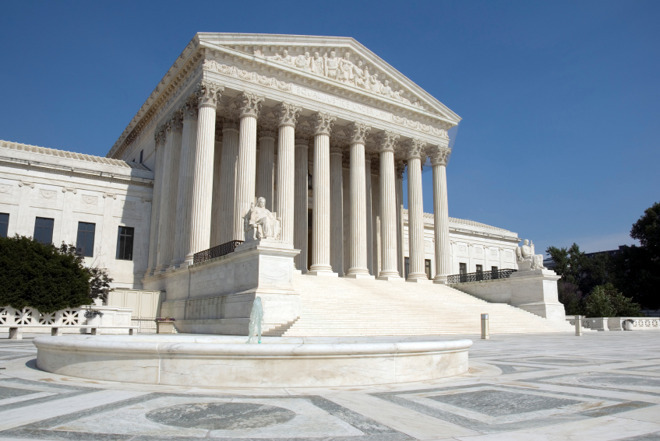 The U.S. Supreme Court released a schedule of its upcoming October term sessions on Wednesday, announcing it will hear Samsung's appeal of a contentious patent lawsuit involving Apple on Oct. 11.
America's highest court said in March that it would offer an opinion on Apple's court win over Samsung, but had not blocked off an official hearing date until today.
The Supreme Court will discuss whether penalties assessed in a California federal court case over infringement of iPhone design patents, for which Samsung paid out $548 million in December, were excessive. In its petition to the court last year, Samsung asserted damages in patent cases pertaining to complex devices like smartphones should be based on patented components, not total profits from device sales.
In particular, the court has been petitioned to hear two questions. The first relates to design patent scope, while another asks whether patent trial damages should be assessed based on profits attributable to an infringing component or as a measure of total profits.
Apple maintains its case against Samsung is "legally unexceptional" and is therefore undeserving of review by the Supreme Court.
Depending on the outcome and ensuing Supreme Court opinion, Samsung expects to be reimbursed for its $548 million payment, a contingency afforded by terms included in the initial payout last year.