Apple proposes flat streaming music royalties for songwriters, at the expense of Spotify, YouTube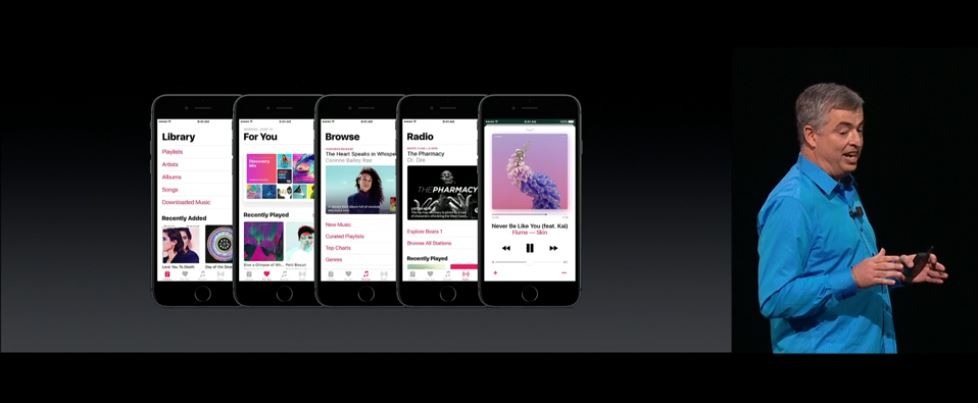 Apple has submitted a proposal to the U.S. Copyright Royalty Board that would simplify streaming royalty rates paid to songwriters, and significantly increase the rates paid by Spotify and other services that offer free, ad-supported music streaming.
A report by Ben Sisario for the New York Times surfaced the company's submission to the Copyright Royalty Board. Amazon, Google, Pandora, Spotify and the Recording Industry Association of America are also expected to weigh in with their own proposals.
The Copyright Royalty Board is accepting input on future statutory rates that would be applied to downloads and interactive streaming services starting in 2018.An interactive stream has an inherent value regardless of the business model a service provider chooses" - Apple
Apple recommended a set songwriting royalty of 9.1 cents per 100 song streams, to replace existing complicated federal streaming rules that enable its competitors— particularly Spotify and YouTube— to offer free streams of music that effectively pay artists very little and devalue music playback as a service.
"An interactive stream has an inherent value," Apple's proposal states, "regardless of the business model a service provider chooses."
Apple Music does not offer a free "interactive" streaming tier as Spotify does, or as Google enables on YouTube. Increasing royalty rates to a flat minimum would make it much more expensive for Apple's streaming rivals to offer unpaid streaming services, as advertising would not cover the difference.
The music industry has increasingly complained that free streaming services don't pay enough in royalties, and that the easy access to libraries of artists' music on sites like YouTube essentially erase the demand for paid services that deliver artists higher royalties.
In an interview last month, Nine Inch Nails frontman and Apple Music Chief Creative Officer Trent Reznor said of YouTube's unpaid streaming services, "it is built on the backs of free, stolen content and that's how they got that big. I think any free-tiered service is not fair. It's making their numbers and getting them a big IPO and it is built on the back of my work and that of my peers."
Apple currently pays out about $7 in royalties for each $10 monthly Apple Music subscription. The company's last report on subscribers stated that it had 15 million paid subscribers.
Spotify says it has 30 million paid subscribers, but it also provides a "fremium" unpaid tier of interactive streaming service to another 70 million users, who also hear ads. Apple complains that Spotify's unpaid tier hurts the industry and artists.
In turn, Spotify has complained that in order to reach iOS users in the App Store, it has to pay Apple a cut of subscriptions sold through the App Store. It does not have to pay Apple anything for subscriptions it sells on its own.