Apple Maps expands transit directions to Honolulu & Kansas City, Mo.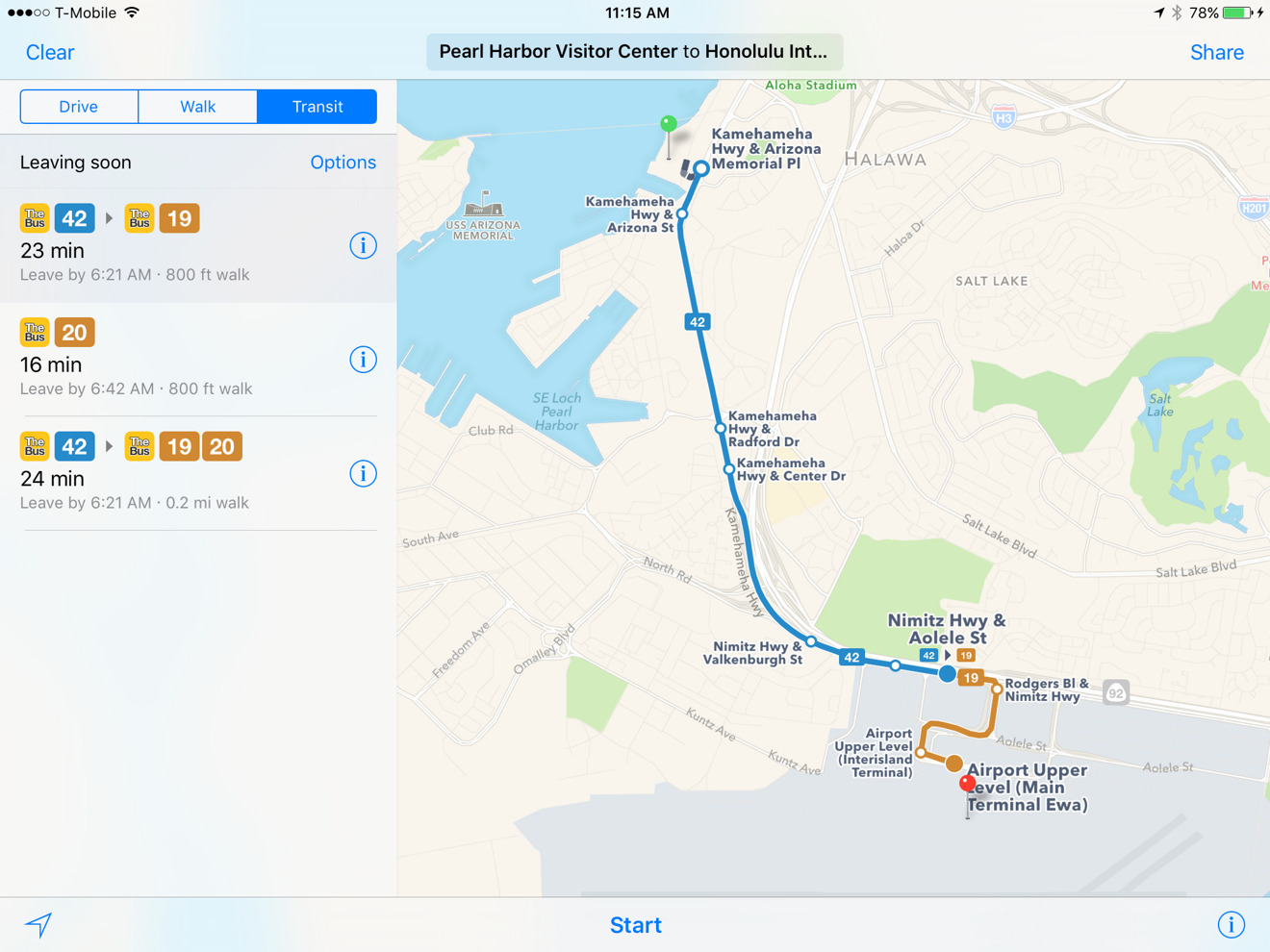 Apple on Monday quietly updated its native Maps app with public transit coverage for two major American cities: Honolulu, Hawaii and Kansas City, Mo.
Travelers can now get directions for buses, ferries, and/or light rail options in those locations. In the case of Honolulu, coverage includes not just the city but the entire island of Oahu. Likewise, Kansas City riders can route back and forth between Missouri and the city's other half in Kansas state.
Apple has been gradually expanding Maps' transit coverage since it was restored to iOS last year, and introduced to macOS/OS X. The content was stripped out of 2012's iOS 6, as Apple decided to sacrifice features in order to switch from Google Maps data to its own.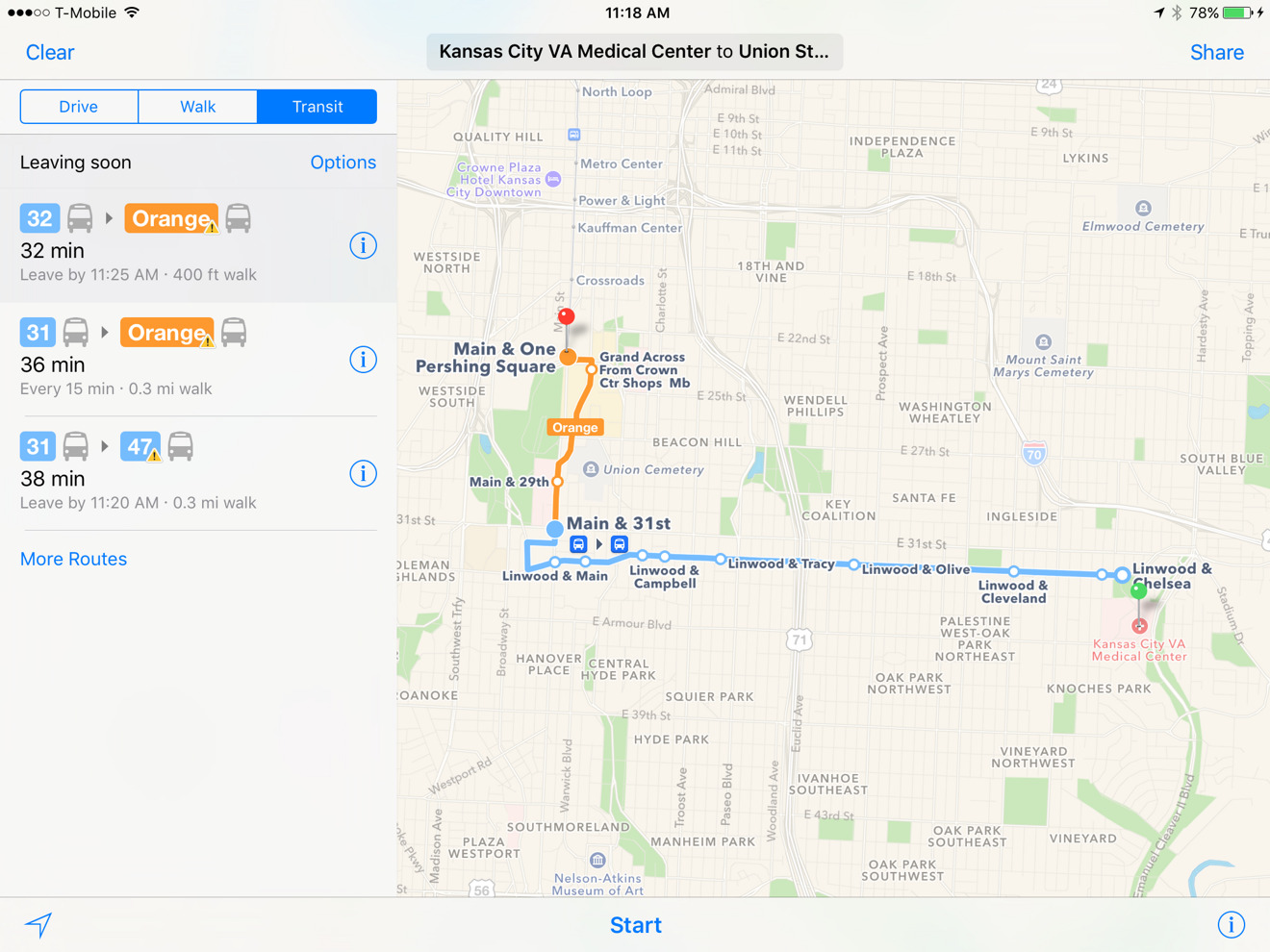 As usual, the new cities are not yet on the company's official coverage list. Most supported locations are still in the U.S. and China — other countries have less than a handful of cities, if they're covered at all.