New photos claim to show three different 'iPhone 7' models, including 'Pro'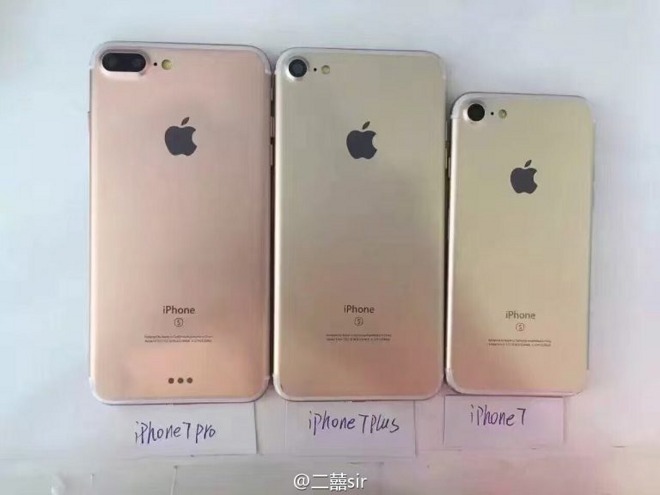 A batch of photos published on Monday show what are purported to be three different models of the "iPhone 7," including a "Pro," but with unlikely "S" markings on the back.
In the images, discovered on China's Weibo by NWE, a smaller device is labeled as the standard iPhone 7, while two bigger devices are identified as the "Plus" and "Pro." The latter pair appear to be identical until they're seen from behind, in which case only the "Pro" has a dual-lens camera and a Smart Connector.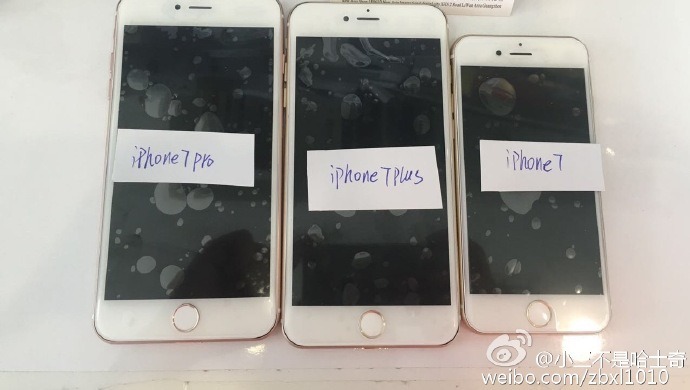 Casting doubt on the authenticity of the images are "S" markings. Apple has traditionally reserved that badge for its interim performance upgrades, and released the iPhone 6s and 6s Plus just last September — a different use of "S" would risk confusion.
In any case new iPhones are expected to ship this fall, presumably in Apple's normal September launch window. They're expected to lose a 3.5mm headphone jack, but finally make the jump to 32 gigabytes for entry-level storage. Top-end capacity could potentially leap from 128 gigabytes to 256.