Apple rumored to launch 'iPhone 7' on week of Sept. 12 [u]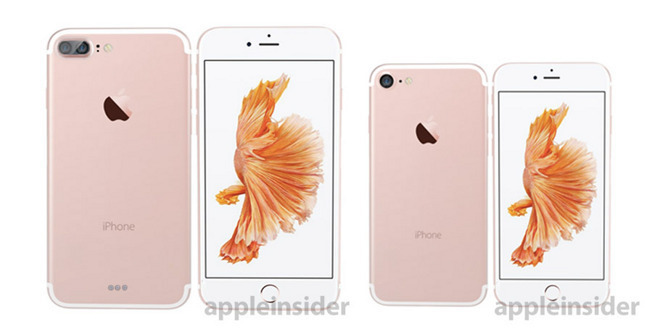 According to noted industry blogger Evan Blass, Apple is planning to announce its next-generation iPhone lineup at a special event scheduled for the week of Sept. 12, in line with its usual fall launch cycle. [Updated with corrections from Blass]
Blass, whose sources have in the past provided accurate information on upcoming smartphone releases, posted the rumor to Twitter without attribution late Friday. Apple traditionally announces iPhone releases in September — iPhone 6s debuted last year on Sept. 9 — so the guess is a safe one.
The release estimate comes days after Blass identified the upcoming devices that will succeed current 4.7- and 5.5-inch iPhone 6s models as code names "Sonora" and "Dos Palos."
Apple is widely expected to announce a next-generation iPhone lineup this fall, though it is unclear if the devices will be marketed as "iPhone 7" or some derivation of "iPhone 6." Unlike past years, the company is rumored to move away from its usual "tick-tock" update strategy in 2016. Instead of a complete design overhaul, Apple is reportedly working to push out iterative changes as it waits for advanced technology to mature.
Supposed "iPhone 7" parts and schematic leaks support the latest industry scuttlebutt, showing only minor aesthetic tweaks like an enlarged iSight camera bump, or a dual-lens shooter for "iPhone 7 Plus," and refined antenna lines. The only major change rumored for 2016 is the deletion of iPhone's 3.5mm headphone jack in favor of a Lightning or wireless audio solution.
Update: Blass later clarified that he means new iPhones will ship to stores and customers the week of the 12th, specifically on Friday, Sept. 16.