This year's 'iPhone 7' will lack major design changes as Apple awaits improved technology - report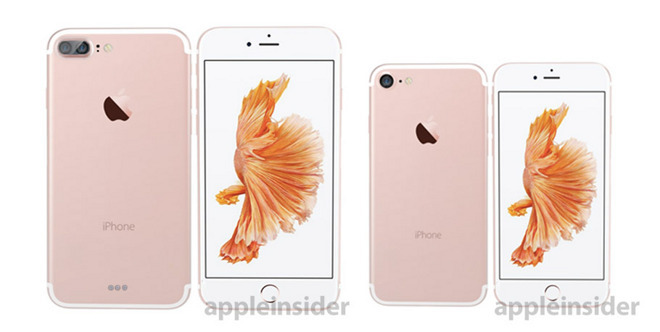 Though Apple has historically introduced a major redesign of its iPhone every two years, this year's upgrade will look largely the same, with the largest change being the elimination of the 3.5-millimeter headphone jack, a new report claims.
Tuesday's report from The Wall Street Journal largely echoes earlier claims, but does add one new tidbit: Apple has apparently been held back by limitations in currently available technology.
Citing anonymous sources, the report said that Apple was unable to introduce a major design change this year because "new technology in the pipeline will take time to implement."
That aligns with recent reports, suggesting Apple has a major redesign in the works for 2017, featuring a curved all-glass chassis that will be a major departure from the current form factor. It has also been claimed that Apple plans to somehow integrate the Touch ID fingerprint sensor, FaceTime camera and call speaker into the display itself for next year's model.
This year's iPhone, however, is widely expected to look largely the same as the current iPhone 6s series and its predecessor, the iPhone 6. Sources told the Journal that the elimination of the 3.5-millimeter headphone jack will allow the handset to be a millimeter thinner than the current model, and will also improve water resistance.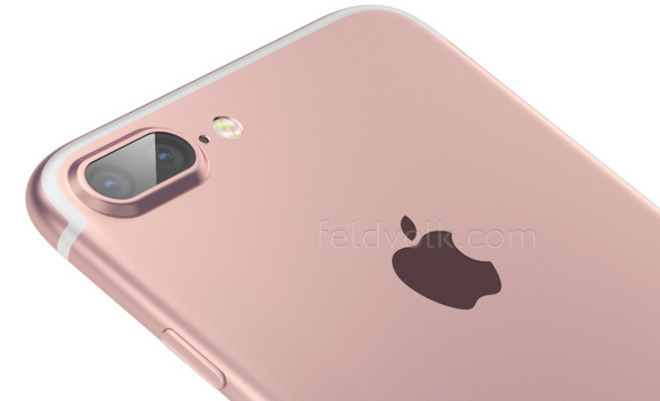 Apple's so-called "iPhone 7" is expected to be introduced this September, and leaked parts and details show a device with a nearly identical form factor to the iPhone 6s. Without a complete redesign, it's possible that Apple won't give the handset the "iPhone 7" moniker.
Keeping the same design for three years would be a major change for Apple, which has stuck to a "tick-tock" strategy with the iPhone for years, redesigning its handset every two years and then refining it with an "s" upgrade.
Rumors and leaks have so far indicated that only the larger "Plus" variant of this year's model will get a new dual-lens camera, along with some other unique upgrades like 3 gigabytes of RAM and a Smart Connector. The regular "iPhone 7" may see comparatively modest improvements, though its camera may finally be enhanced with optical image stabilization, previously a Plus-only feature.
By ditching the headphone jack, Apple will likely push users to rely on either Bluetooth headphones, or headsets that connect through the Lightning connector. It's expected that Apple will also separately offer some form of adapter for connecting legacy headphones with 3.5-millimeter connectors.