Microsoft Pix promises to improve iPhone photography, independent of the user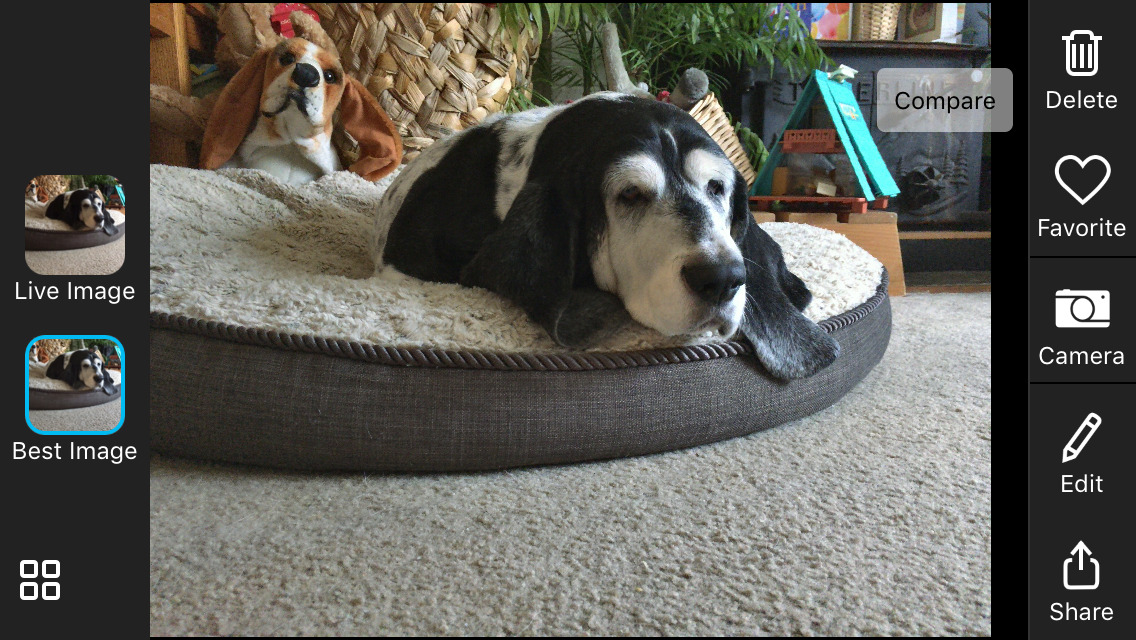 Microsoft on Wednesday released Pix, a new photo application that utilizes the company's machine learning skills with a computational photography implementation intended to improve the quality of photos shot on an iPhone 5s or newer.
To assist in composition and automatic image tailoring, Microsoft Pix takes a continuous stream of photos as it is running. The app tracks faces, and sets parameters for exposure on the fly, while the app is open, and even before a picture is taken.
When the user hits the shutter button, the app takes seven frames from the half second preceding the button press, and three after the push, and presents the user with what the app considers to be the best choice, and up to two other options.
The remaining shots not presented to the user are are examined for ways to improve the presented images before they are discarded. Color correction, de-speckling, and removal of image noise are performed automatically by the app with collated data from unused frames.
Images taken with the app can be combined into "cinemagraphs." Unlike Apple's Live Photos function, part of a Pix-generated cinemagraph is in motion, and the rest static. Not every image is selected for the cinemagraph treatment, with the app automatically selecting only "interesting" subjects, according to Microsoft computational photography project lead Josh Weisberg.
Microsoft Pix also can speed up videos using the same technology that the company used in Hyperlapse for Android. Additionally, the app retains conventional mobile app editing tools, filters, and sharing features.
Microsoft claims that it can take up to three seconds for a photo to appear after the user has taken the shot. Initial AppleInsider tests on an iPhone SE and iPhone 6s plus on a myriad of subjects showed about a 1.5 second delay with a dynamic subject, such as a child in motion. A static image, such as the basset hound seen in the above image, processed in well less than a second.
The core of the app, computational photography, shifts the emphasis in photography from optical processes to digital manipulation. Focus of an image after the picture is taken in RAW-format images is an example of the discipline, as are panoramic images stitched together by camera or computer software.
Microsoft Pix is available now on the iOS App Store, and requires iOS 9, and an iPhone 5s or better. The app requires the sixth generation iPod Touch, the iPad Air, the iPad mini 2, or newer. Storage requirements start at 149MB, and grow as photos are taken with the app. The app requests access to the user's photo library, the camera, and location information.