Pokemon Go tops 100M downloads without impacting rest of mobile game industry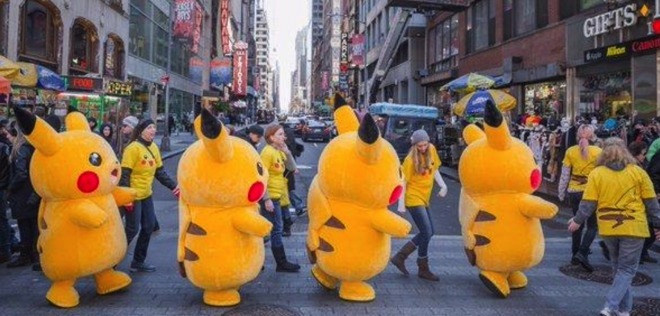 Niantic's Pokémon Go has hit over 100 million downloads across the App Store and Google Play, but doesn't appear to be generating much of a hazard — or windfall — for other game developers, according to an analytics firm.
Pokémon Go is still generating over $10 million in revenue per day from both storefronts, over three weeks after launch, App Annie noted. Despite this, daily revenue for other games hasn't suffered. The U.S. reportedly saw "a brief dip" when Go was released, but this rebounded within days, and downward trends in Germany and the U.K. were in line with pre-release patterns.
Likewise, Pokémon's Japanese home market didn't vary much after Go was finally released there on July 22. Australia actually saw a slight increase in sales, but also within earlier trends.
Top-grossing "free-to-play" games like Mobile Strike and Candy Crush Saga haven't felt any real impact, although App Annie notes that most of their revenue comes from a small number of people spending on in-app purchases, often referred to elsewhere as "whales."
Even the time consumed playing Go doesn't appear to be coming from other apps, including ones that typically consume outsized amounts, like Facebook and Tinder.
App Annie suggested that Go could serve as a model for how developers and other companies can exploit augmented reality and treasure hunt-style concepts, if not on the same scale as Niantic.
On the day of the the game's Japanese launch, Apple confirmed that