Apple might launch wireless earbuds with power saving Bluetooth chip in September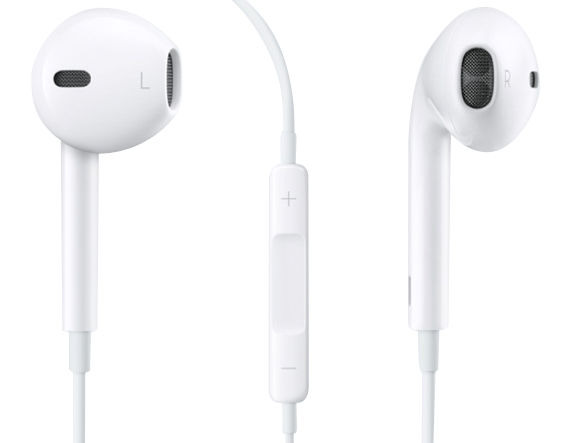 Adding fuel to claims that Apple intends to do away with the stalwart 3.5mm headphone jack in the next iPhone, a report on Thursday says the company is making progress on a pair of wireless earbuds built around a custom low-power Bluetooth chip.
Citing a source familiar with Apple's project, Forbes reports the unnamed product — although AirPods would be a catchy moniker — has been in development for a "few years" and might finally see launch in September. That month, of course, is when Apple is widely expected to announce its next-generation iPhone, which rumor has it will not include a 3.5mm headphone jack.
A great number of third-party manufacturers, and Apple's own Beats brand, market wireless earbuds, but none have been able to solve the biggest problem for any portable device: battery life. Today's report claims Apple's earbuds will do just that using technology from Passif Semiconductor, a specialist in power efficient chipsets the tech giant acquired in 2013.
That Apple is developing a set of Bluetooth-capable headphones is unsurprising, as the company likely has a multitude of side projects in its quest for the next big thing — many of which will never see the light of day. However, the fact that in-house technology is being used to power the supposed device makes today's rumor a bit more believable.
Apple normally sources complex components from supplier chipmakers like Qualcomm. In other cases, when no ideal solution is available in the open market, Apple does turn to its own engineers to create bespoke components. Designing, fabricating, testing and producing computer chips is cost-intensive, but the strategy guarantees a high-quality part that suits Apple's exact needs. The A-series chips that power all iOS devices are a good example of this philosophy.
As for wireless earbuds, Apple is no stranger to the product class. From the failed iPhone Bluetooth Headset to current Beats models, Apple has a long history with cramming advanced wireless technology into exceedingly small designs. The company also owns a number of patents relating to Bluetooth and Wi-Fi earbuds, though it has yet to bring the technology to market.
Apple is widely expected to announce a pair of new iPhone handsets at a special event this fall, with rumors pegging a debut in the first week of September. Unlike past iPhone product cycles, this year Apple is thought to carry over the design language introduced in 2014 with iPhone 6. Some expect at least one major change, however, in the deletion of iPhone's 3.5mm headphone jack, which would require Lightning EarPods, a Lightning-to-audio adaptor or an all-wireless audio solution.