Patent filing hints at Apple's future in consumer-driven healthcare monitoring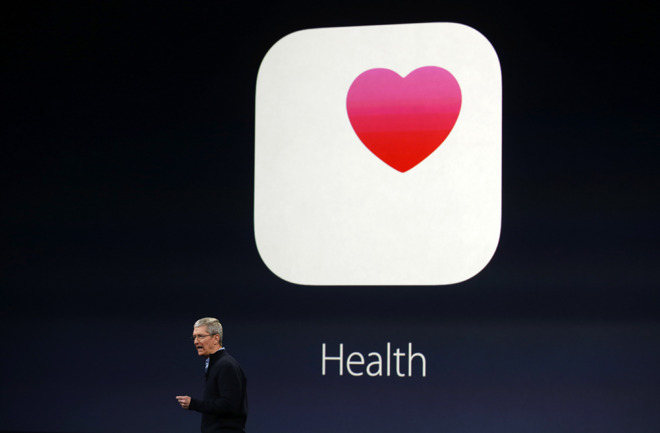 AppleInsider may earn an affiliate commission on purchases made through links on our site.
A new Apple patent filing for an electrocardiogram device suitable for consumer use reinforces the company's continued moves into the healthcare monitoring business.
The patent application addresses a wearable, not specifically the Apple Watch, that can be used on any limb of the body, and compensates automatically for differences in electrocardiographic measurements on side of the body, or distance from the heart. The measurement is started by the user pressing a surface electrode on the device, with the measurements and data correction necessary taking place after a period of measurement.
The Apple watch itself is not shown in the patent filing, and is replaced with a generic graphic of a piece of wearable technology. There is little in the filing to suggest that the technology will be directly implemented in a future Apple Watch.
A rumor on Tuesday suggested that Apple was looking at developing an entirely new piece of health-tracking hardware for a launch in 2017. The report pointed to a product that would "accurately collect users' personal daily life including heart rate, pulse, blood sugar changes and other information."
Tuesday's report suggests that the healthcare monitoring device being developed by Apple leverages the power supply in some fashion to perform the monitoring. The patent, in listing a two-part device could be describing the user wearing a device similar to the Apple Watch, or a future model, with the required "surface electrode" possibly being contained in something like a Touch ID button on an iPhone.
With this patent application, coupled with previous remarks by CEO Tim Cook, Apple appears to have wider plans for wearable technology, beyond the Apple Watch implementation of simple biometric measurement, with HealthKit and ResearchKit. In November 2015, CEO Tim Cook said that U.S. Food and Drug Administration (FDA) approval of sensors subject to health regulations would "hold us back from innovating too much" as "the cycles are too long" for approval by the government agency.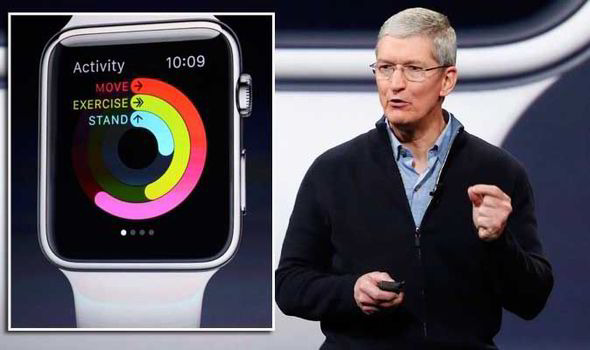 The Apple Watch, as it stands, has a heart rate sensor that has been used as a pulse oximeter in other medical-grade devices. The functionality is not enabled at this time, but would require FDA approval for use by consumers as a health monitoring device, as would an Apple-branded electrocardiogram technology device implementation.
Additionally, in May, Apple was seeking to hire an attorney with experience with the Health Insurance Portability and Accountability Act (HIPAA), and associated privacy issues. HIPAA has very specific rules on handling of patient records and data stored in a facility or on a device, and "in motion" between repositories, such as between an iPhone, and a server bank.
Navigating the HIPAA rules is complex and has proven costly for health care providers. Healthcare solution providers, like Apple appears to be headed, have similar demands. Addition of a phalanx of lawyers experienced with navigating the pitfalls and hazards to Apple in the law is vital to expansion in healthcare, and necessary for a device utilizing the electrocardiogram technology as spelled out in the patent application.
At present, even with HealthKit and ResearchKit, there is nearly nothing involving consumers and the Apple Watch that falls under the auspices of HIPAA, as the sensors on the watch have not been certified for medical use.