Apple manufacturer Foxconn posts drop in profit with blame unclear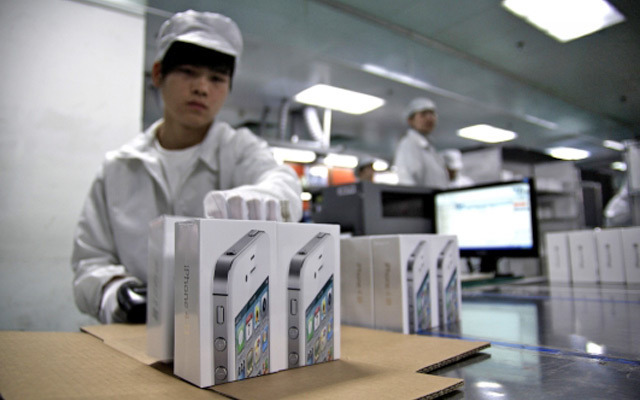 Foxconn continues to post disappointing earnings reports in 2016, with analysts pointing to the decrease in iPhone orders as the prime culprit — but the actual reason isn't clear, according to the company.
Foxconn's profits for the quarter ending June 30 dropped to NT$17.7 billion ($566 million) from NT$25.7 billion ($822 million) a year ago. While the results fell in the lower range of the company's expectations, analysts were predicting a profit of NT$23.9 billion ($765 million), the Wall Street Journal noted.
Though analysts have blamed the decline on lower iPhone demand and a consequent decrease in orders, the company disagrees. Foxconn chairman Terry Gou linked the situation to a declining PC market, and claimed the company's mobile phone assembly business is stable.
On a month-to-month basis in 2016, Foxconn has posted declining revenue in five of seven months, only eking out growth in February and March, posting 0.22 percent and 0.39 percent expansions respectively. At the peak of the iPhone 6 and iPhone 6 Plus in 2015, Foxconn frequently posted monthly gains between 10 and 20 percent.
The Thursday approval to buyout LCD manufacturer Sharp will potentially put more iPhone components in Foxconn's hands. Gou said in June that in conjunction with the Sharp buy, the company would be able to crank out OLED screens, possibly for use in iPhones in 2017 rather than Sharp's projection of 2018. Additionally, Foxconn is said to be developing an all-glass smartphone casing manufacturing process, which has also been rumored to be in the 2017 iPhone.
The Sharp buyout isn't included in the recent Foxconn earnings report.