Bragi intros cheaper wireless Headphone earbuds days before 'iPhone 7' launch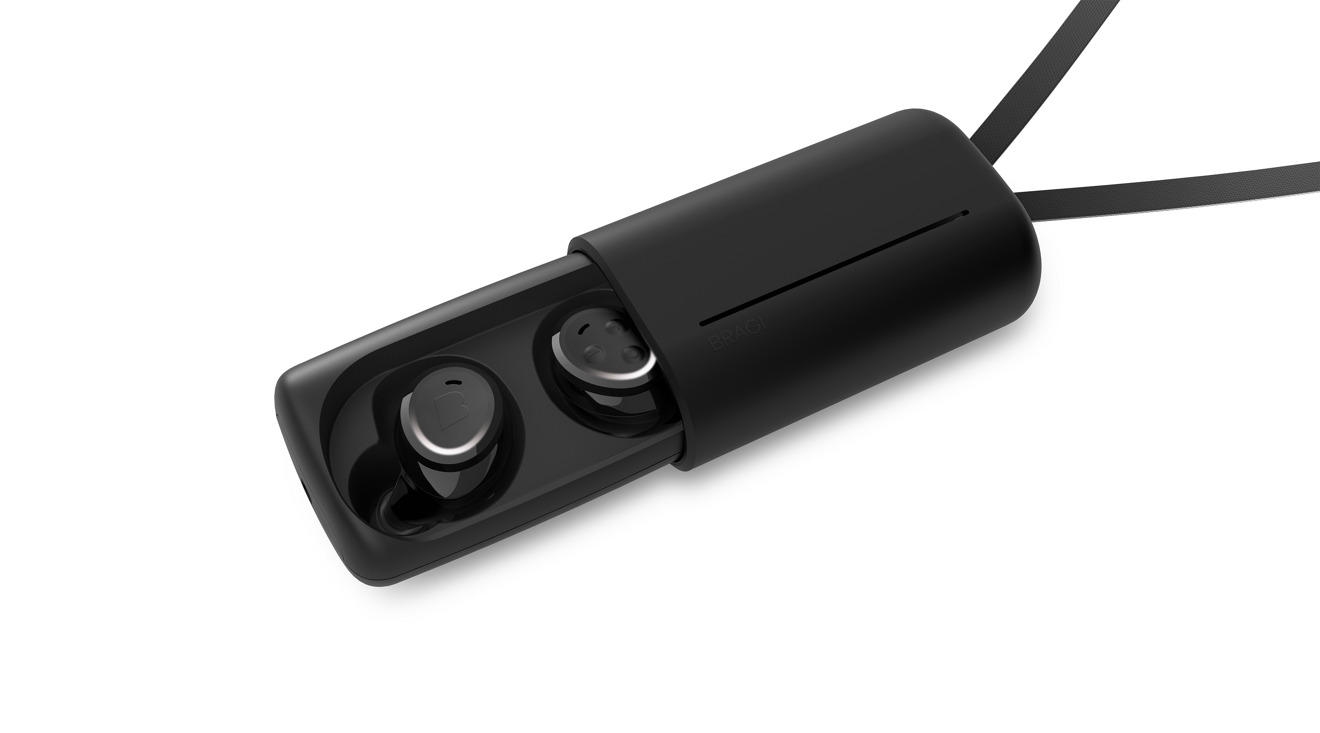 Audio gear maker Bragi on Monday announced the Headphone, a new set of fully wireless earbuds being marketed as less expensive than the Dash, and ideal for people buying smartphones without a 3.5-millimeter headphone jack, like Apple's impending "iPhone 7."
The Headphone deliberately removes the Dash's fitness tracking and built-in storage, also swapping out touch-sensitive phone and media controls for buttons. The tradeoff is that until Nov. 1 the Headphone can be preordered for just $119, a full $180 less than the Dash. After that date the price will go up to $149, which is still some $50 cheaper than Apple's Powerbeats2 Wireless earbuds.
Bragi is promising 6 hours of battery life for audio playback — twice the amount on the Dash — and up to 250 hours of standby time.
In the meantime the company has released a new firmware update for the Dash, Bragi OS 2.1, which can be downloaded through the similarly new Bragi Updater. The code adds support for Apple's HealthKit and Google Fit, as well as four new languages for audio feedback, namely Chinese, French, German, and Spanish. Bragi is also offering better Bluetooth connectivity, a Touch Lock feature, shuffling for onboard music, and on-demand heart rate tracking.