How the Apple Watch Series 2's 'swim-proof' technology works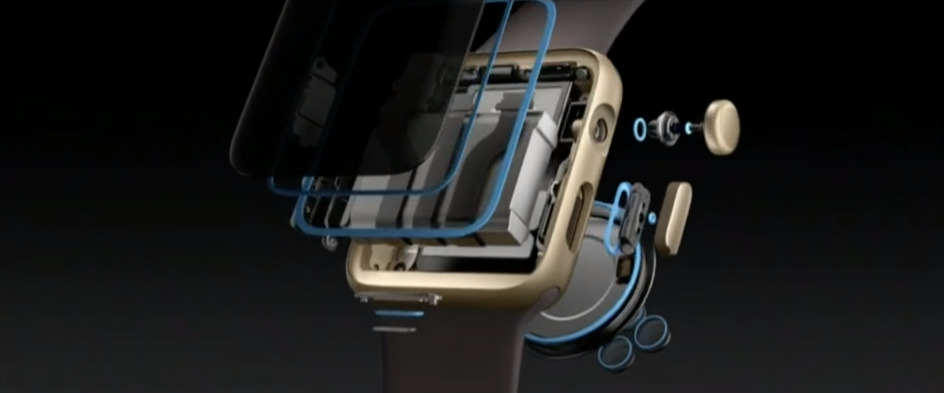 At its press event on Wednesday, Apple made a big deal out of the Apple Watch Series 2 being "swim-proof" — here's how the technology operates, and what its limitations are.
Apple has developed new seals and adhesives, which it says should keep water out of all but one of the potential entry points in the Watch's design. In fact the Series 2 is rated as waterproof to a depth of 50 meters, though Apple cautions that it shouldn't be used "scuba diving, waterskiing, or [in] other activities involving high-velocity water or submersion below shallow depth."
The one place where water can still enter is the speaker port, since in normal use it needs air to generate sound. To get around this Apple has re-engineered its technology, such that when a person ends a workout the speaker can vibrate to force out any trapped liquid.
In fact, this function is tied to the Workout app's two swimming modes — "Pool Swim" and "Open Water Swim" — which also lock and blank the screen. The speaker purge will happen automatically once users spin the crown to wake the Watch.
Shutting off the screen serves a few purposes. On a basic level it reduces the chances of any electrical faults, or any false inputs, since water plays havoc with touchscreen interfaces. It also saves battery life, since even if water didn't create touch problems, swimming doesn't lend itself to glancing at a smartwatch.
Preorders for the Series 2 start on Friday, in advance of the first shipments arriving on Sept. 16.