Rapidly-growing Apple Music tops 17 million subscribers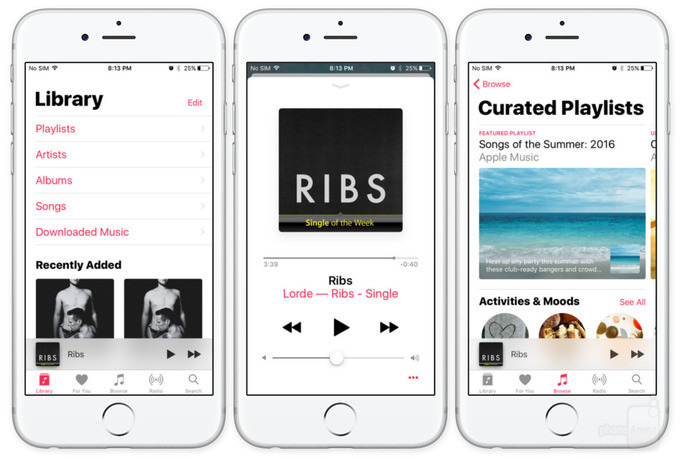 In spite of only launching a little over a year ago, Apple Music has already exceeded 17 million subscribers, Apple announced at its Sept. 7 press event.
As recently as June, the service was said to have about 15 million subscribers. In its latest figures the company didn't break down how many people are actively paying versus using their free three-month trials.
Apple still has some ways to go to catch up with Spotify, the industry leader in on-demand streaming, which in August said it had 39 million paid Premium subscribers, on top of a far larger cohort using its free ad-based tier. Spotify has been around since 2008 however, meaning it took eight years to reach that figure.
Apple's growth in music streaming likely stems from a combination of factors, including its massive advertising budget. Apple Music is also deeply integrated into iOS and iTunes, whereas people interested in services like Spotify or Tidal have to download separate clients, and can't use voice controls on Apple platforms — though that may eventually change thanks to Siri's third-party app support in iOS 10.
On top of this Apple has pursued an aggressive exclusivity strategy, making some albums available only on its service, if normally just for a week. Spotify has allegedly responded by keeping artists who agree to outside exclusives off of featured playlists, and/or burying their tracks in search results, though Spotify denies the latter.
The Apple strategy saw a major setback recently when Universal issued a moratorium on all exclusives for its artists, likely because of an incident with Apple Music and pop musician Frank Ocean. As one of the world's biggest labels, that cuts off a number of potential deals.