Try out Apple's new third-party iMessage integration in iOS 10 with these apps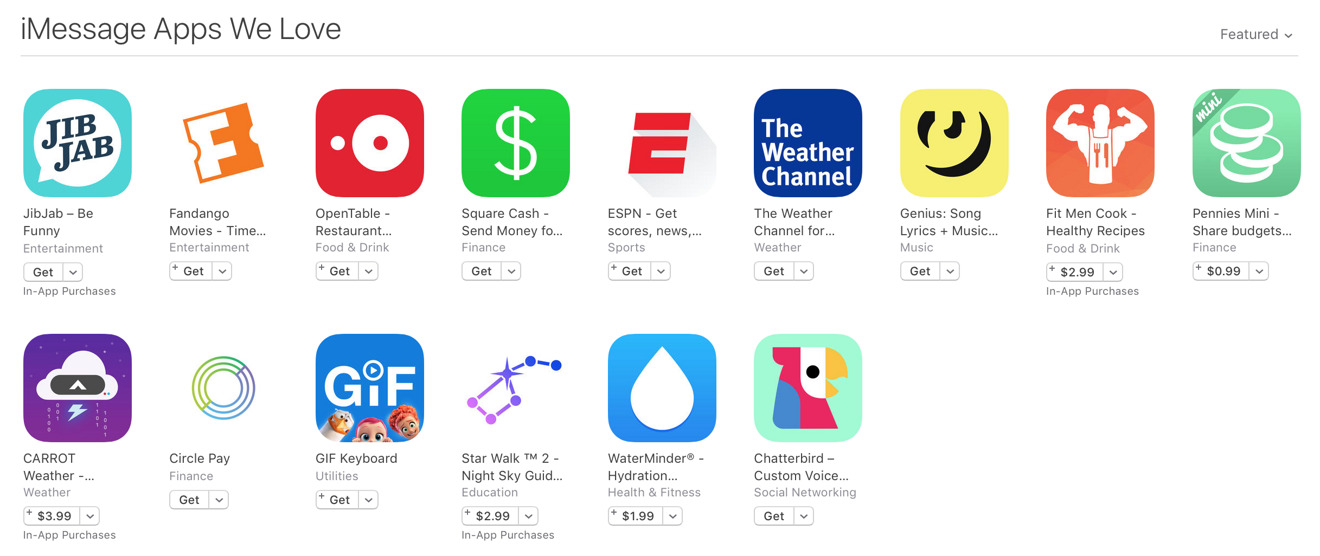 As it did with Siri, Apple has granted developer access to the Messages API in iOS 10, opening the door to unique app integrations. AppleInsider has compiled a list of ten candidates that expand the new iMessage app's abilities.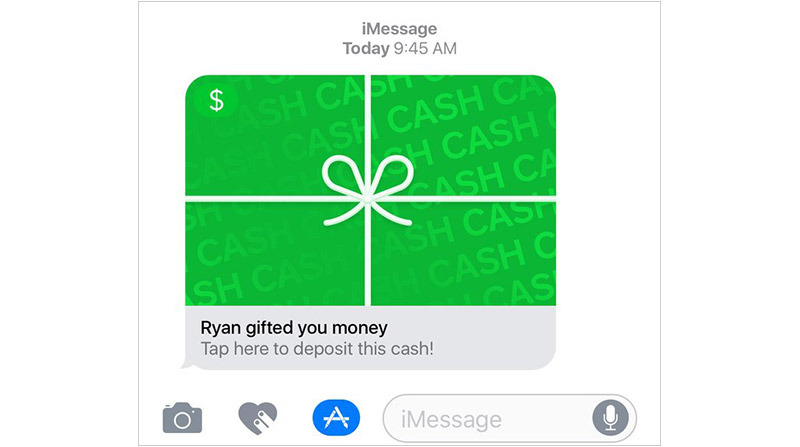 In addition to Siri support, Square Cash has added the ability to send money to a friend's bank directly from iMessage. Users can attach money to a message, and can virtually gift-wrap the transfer to keep the amount a surprise until the user "unwraps" the gift.
Square Cash in iMessage has all the same features as the full app, including money sending, money requesting and the Cash Virtual Card.
Square Cash is free, and supported by transaction fees. It occupies 72.9 MB of device storage, and has an Apple Watch version as well.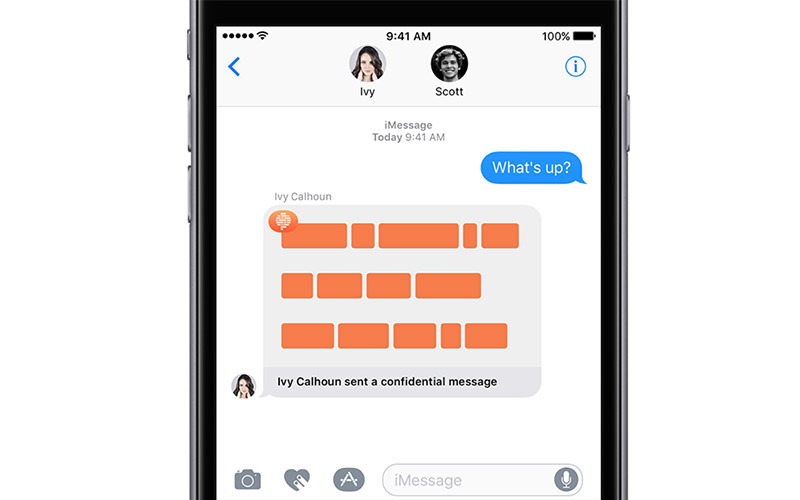 Confide started life as a standalone messaging app that offers secure transmission, reading and destruction of private correspondence. The iMessage integration basically augments Apple's messaging app with an option to send encrypted, obscured and self-destructing notes to another Confide user.
Like the standalone version, Confide messages show up in iMessage with text covered by orange blocks. Swiping, or "wanding" as Confide calls it, down the text block reveals text line by line. Once the message — or picture — is viewed once, it disappears forever. Messages cannot be saved, archived, forwarded or printed.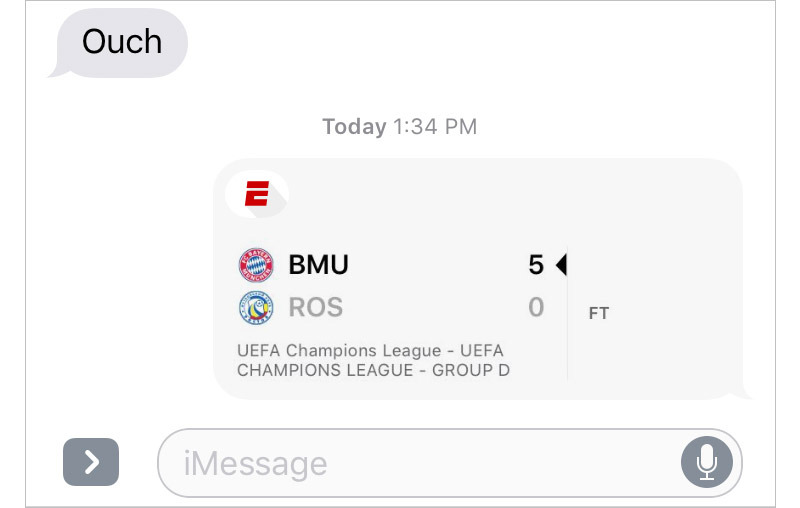 ESPN has been the go-to sports channel for decades. Tuesday's update to the app with iMessage support allows users to share scores with friends and, using iOS 10 rich messaging, watch game highlights directly from iMessage.
The ESPN app takes 48.8 MB of space, is free, and is ad-supported.
Kayak's app allows users to book the cheapest flights, hotels and rental cars and save money with mobile only rates and private deals. Tuesday's iOS 10 update adds 3D Touch support, and allows users to easily share trips and recent searches to iMessage participants.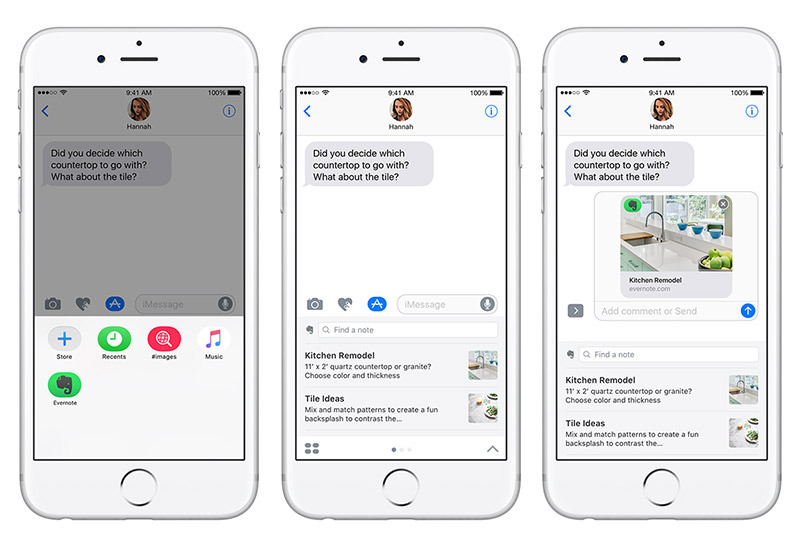 Evernote's organization has been extended to iMessage. Users can now organize personal and professional projects in-app, and share a note with friends or contacts without leaving iMessages.
Evernote heavily relies on in-app purchases and subscriptions, despite the app itself being free. It requires 164 MB of storage for the app itself, which swells depending on user-taken notes.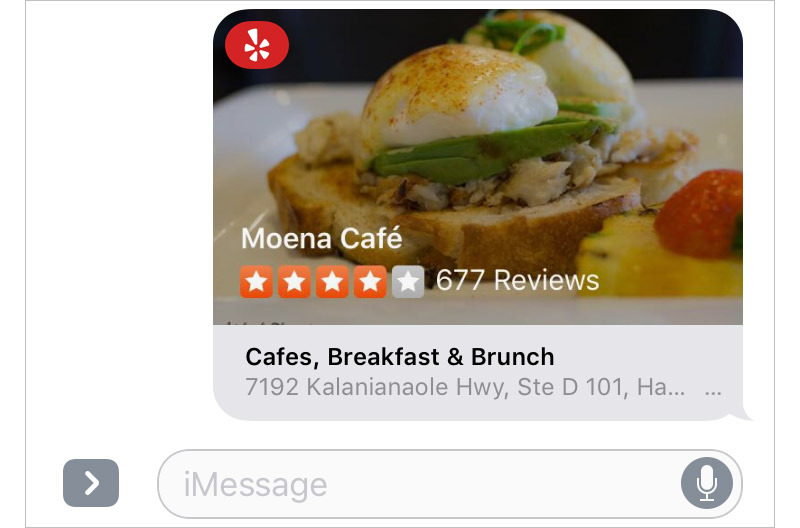 Yelp has also added iMessage support. Users can share recently viewed locations directly in iMessage with friends and contacts in chat.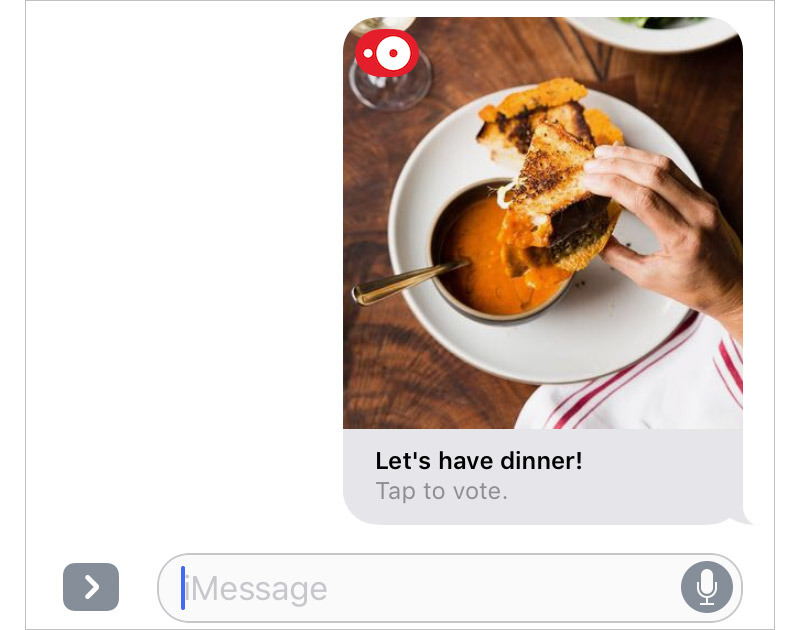 The 2016 WWDC keynote discussed the OpenTable app's integration with Maps, and showed it in the iMessage demonstration, and now it's here.
Using the App and iMessage, users can discover, reserve, and manage restaurant reservations free and instantly, anytime, and anywhere. Additionally, iMessage participants can vote on restaurants in a group chat.
Games
Words With Friends may have peaked in popularity some time ago, but it still has a loyal player base — and the addition of iMessage support to the title will certainly help.
The game remains a Scrabble clone, but paired with iMessage, its easier than ever now to hassle your friends who may be taking too long to take a turn.
Words With Friends is free, and supported by ads, or in-app purchases. It occupies 185 MB of storage, and has an Apple Watch version as well.
If Chess is more your style, Checkmate! has launched, only for iMessage on iOS.
Start a conversation, select the Checkmate! app, and tap "new match." Matches with more than one opponent are possible, and can be played across all devices,
Sticker Packs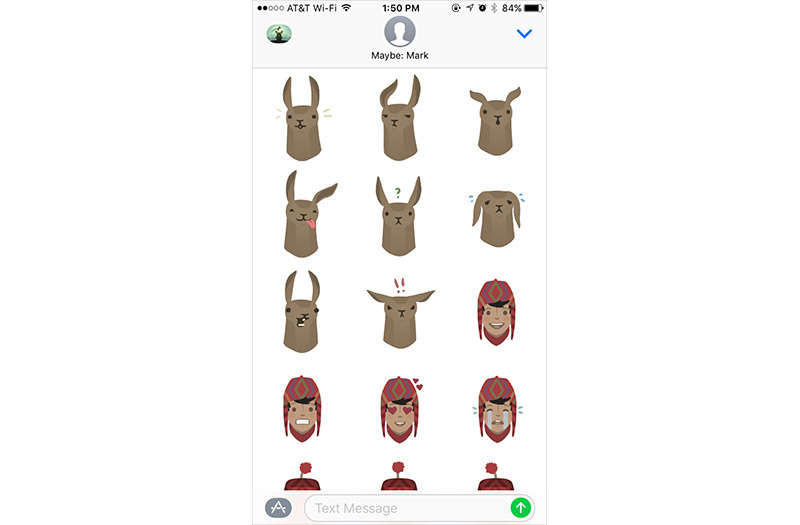 This one is multi-fold. Not only has endless snowboarding odyssey "Aldo's Adventure" been updated for iOS 10, but along with it comes with 13 Llama-themed stickers to boot.
"Alto's Adventure" sells for $4 and requires iOS 7, but the stickers require iOS 10.
Much was made at the "See on on the 7th" event about Mario coming to the iPhone, regardless of the form.

On Monday, Mario Run themed stickers appeared on the iOS App Store for free. Users can mark up pictures with the stickers, which include Mario himself, Mario's hat, and coins.