Apple updates iWork for Mac, adding real-time collaboration beta to Pages, Numbers & Keynote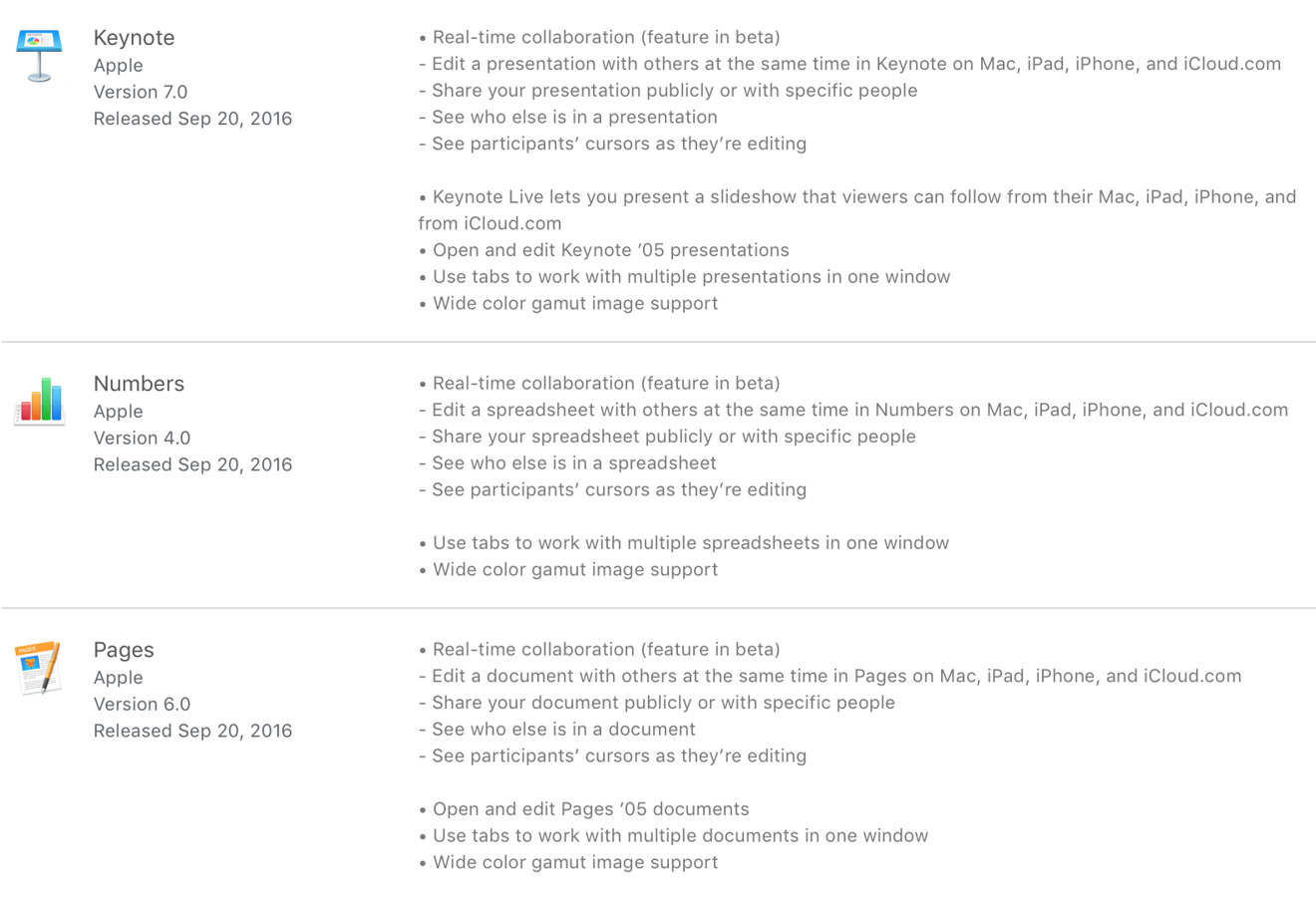 Alongside Tuesday's release of macOS 10.12 Sierra, Apple also issued an update for its iWork trio of apps for Mac, adding real-time collaboration with users on iPhone, iPad, and iCloud.com.
Apple's iWork suite for iOS was updated one week ago alongside the launch of iOS 10. And now, as of Tuesday, Mac users can get in on the mix with their own updates.
Apple's real-time collaboration feature remains in beta. It allows users to edit presentations, documents or spreadsheets with others at the same time across iOS, macOS and web.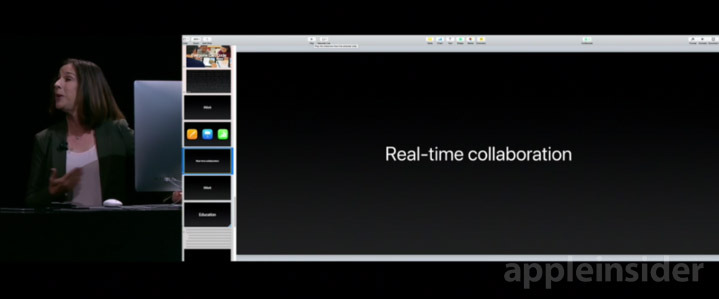 After updating, users can share their file publicly or with specific people, and also see who else is viewing or editing the document at that moment. The cloud-based editing tools also allow a user to see participants' cursors as they edit.
The Pages update also allows users to open and edit Pages '05 documents. Version 6.0 also gives the ability to use tabs to work with multiple documents in one window, and it supports wide color gamut images.
Keynote's update adds Keynote Live, allowing users to present a slideshow that viewers can follow on their Mac, iPad, iPhone and from iCloud.com. It also adds support for Keynote '05 presentations, adds tab support, and wide color gamut image support.
Finally, Numbers also joins in with tabs to work on multiple spreadsheets in one window, and wide color gamut image support.