Nvidia working with Apple on graphics for 'revolutionary' new Mac products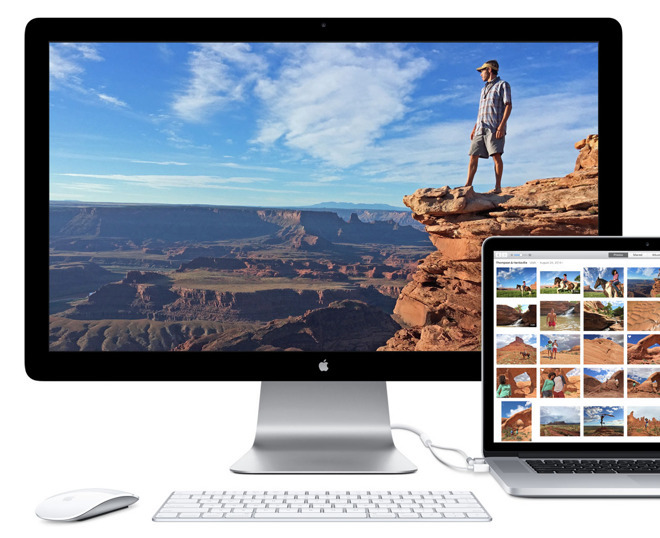 Though Apple's current Mac lineup relies on AMD graphics, a switch to Nvidia could be in the works for the MacBook Pro and beyond, if new job listings from the GPU maker is any indication.
A series of new available positions advertised by Nvidia seek software engineers for the company's Mac graphics drivers team. Qualified applicants should have experience with Apple's Metal cross-platform application programming interface, featured on new Macs as well as iOS devices.
The job listings, which were first discovered by Bloomberg, boast that hires will "help produce the next revolutionary Apple products," working in partnership with the company.
Apple is expected to unveil new Mac hardware this fall, most notably a long-awaited update for its flagship MacBook Pro featuring a thinner design, USB-C ports, and an OLED touch bar to replace the row of function keys. Rumors have suggested Apple will stick with AMD for discrete graphics options in the larger 15-inch model.

Given the fact that Nvidia is hiring for positions now, and new Macs are likely only a matter of weeks away, it's likely that any potential switch to Nvidia would be months if not years down the road. Still, the listings strongly suggest that Nvidia and Apple are working together behind the scenes, potentially to bring Nvidia hardware back to new Macs at some point in the future.
Both Nvidia and AMD have lost out on the mobile chip business, where Apple instead partners with PowerVR for graphics processing its custom A-series processors found in the iPhone, iPad and Apple TV. In the Mac business, however, Apple still relies heavily on established players like Intel and AMD for its processing power.
For the Mac, Apple has transitioned between graphics makers before. In 2012, the company ditched AMD for Nvidia to power its first 15-inch MacBook Pro with high-resolution Retina displays.
Discrete graphics options do not apply to most Mac purchases, however, as the 13-inch MacBook Pro, 12-inch MacBook, and all MacBook Airs rely solely on integrated Intel graphics. Given the power and space requirements for discrete graphics, and Apple's own ongoing quest for thinness and portability without sacrificing battery life, it seems unlikely that Nvidia graphics would come to Apple's most portable Macs.
Still, beyond the 15-inch MacBook Pro, Nvidia could also muscle in on Apple's Mac Pro business, where the cylindrical desktop machine is also due for a hardware update. And there are also rumors that Apple is working on a next-generation external Retina display with integrated graphics, allowing underpowered devices like the 12-inch MacBook Pro to utilize an external GPU to help push pixels.