Apple activates Search Ads ahead of Oct. 5 launch, gives developers $100 credit for first campaign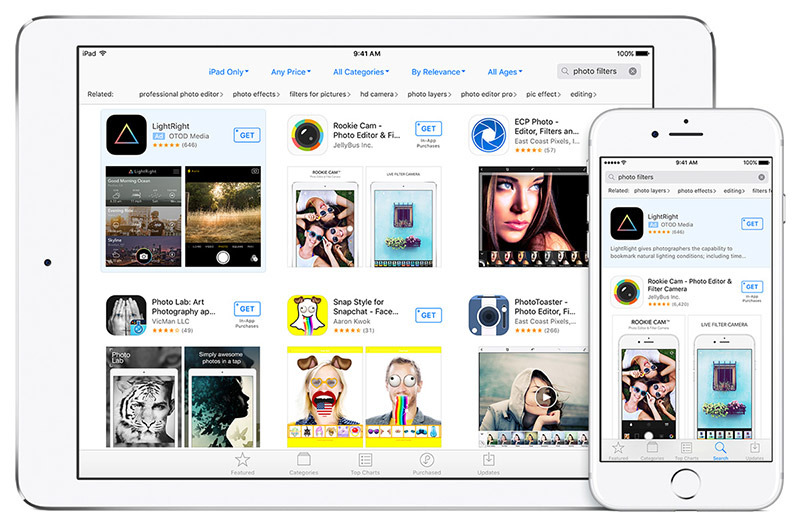 As promised, Apple on Wednesday activated backend machinery for Search Ads, a new feature in iOS 10 that allows developers to purchase promotional ads which show up in iOS App Store searches.
Announced via email, developers can now buy ad space through Apple's dedicated Search Ads website. To incentivize adoption, the company is making the service "free-to-try" for a limited time by offering a $100 credit to put toward new campaigns.
Apple took the wraps off Search Ads, its first official attempt at paid App Store promotions, in June. The new ad feature boosts app discoverability by placing promoted titles prominently in App Store search results. Special algorithms ensure promoted apps relate to consumer queries.
In a nod to user experience, Apple has strictly prohibited promoted content in its app buying environment. But the company believes its Search Ads feature adds value to the platform by surfacing content from independent developers while remaining minimally intrusive to customers browsing for new software.
Additionally, Apple says the the system is inherently safe and transparent. Promoted apps are clearly marked as an "Ad," and users can expect at most one suggestion per query. Unlike other platforms, Apple does not harvest user data, generate customer profiles, share data with advertisers or market to users under 13 years old.
As for pricing, developers pay on a Cost Per Tap model with no minimum ad spend and come with tools to manage maximum daily limits. Along with a default search match function that automatically pairs ads with relevant user searches, advertisers have access to advanced content management and analytics tools.
Today's developer access is in preparation of a wide release. Come Oct. 5, iOS device users running iOS 10 will begin to see Search Ads appear in their App Store search feeds.