Apple's iPhone 7 camera tops competition despite smaller sensor in DxOMark review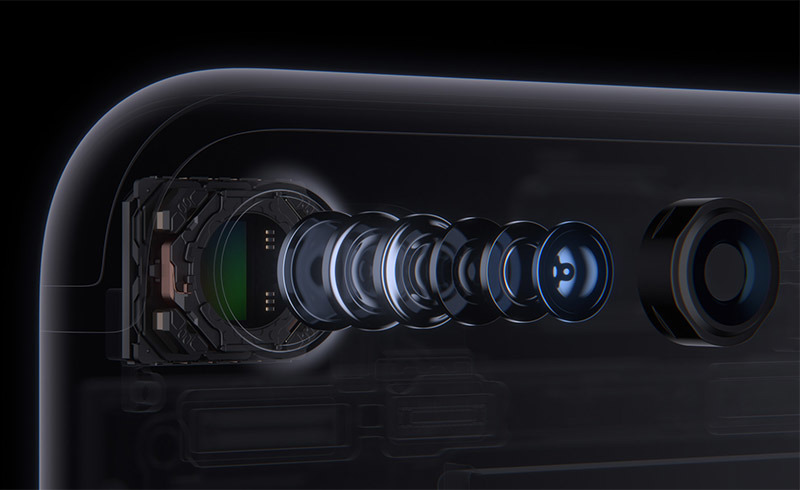 AppleInsider is supported by its audience and may earn commission as an Amazon Associate and affiliate partner on qualifying purchases. These affiliate partnerships do not influence our editorial content.
Imaging specialist DxO recently wrapped up its evaluation of Apple's iPhone 7, noting the new smartphone flagship raises an already high bar set by previous models thanks to Digital Cinema (DCI-P3) color gamut support, class-leading image stabilization, fast autofocus and other enhancements.
The 4.7-inch iPhone 7 rated a DxOMark Mobile score of 86, outperforming last year's iPhone 6s Plus and iPhone 6s, which received scores of 84 and 82, respectively. Apple's latest flagship ranks among the top three smartphones tested by DxO.
As noted in an extensive review, iPhone 6s, 6s Plus and 7 all feature a 12-megapixel sensor and 28-millimeter equivalent lens, but this year's iPhone sports a brighter f/1.8 lens, optical image stabilization and improved image processing. The sensor itself is also upgraded for 2016.
"While Apple's flagship phones have a smaller sensor than most of their competitors, Apple uses a variety of innovative technologies to create a compelling smartphone experience in a very-thin form factor" said Frédéric Guichard, Chief Scientist at DxO. "That includes high-performance lens design, efficient sensor electronics, built-in optical image stabilization and, of course, a high performance multi-image processing pipeline."
Highlights from DxO testing include vastly improved still image quality with superior texture reproduction and reduced artifacts compared to iPhone 6s Plus. Accurate white balance and color rendering help drive a still photo sub-score of 86, while OIS and smooth autofocus resulted in a video sub-score of 85.
On the negative side, DxO noted a drop off in fine detail, focusing irregularities and visible luminance in low-light settings. OIS helped alleviate camera shake in dark scenes, though motion blur was noticeable in some low-light exposures.
The quad-LED True Tone flash is a solid performer with strong light production and accurate tonal reproduction. DxO did find a sharp drop-off in corners toward the edge of the frame, as can be expected from a camera phone.
DxO's review goes on to detail the implications of iPhone 7's new wide color gamut, RAW image file support and camera design.
DxO plans is currently evaluating iPhone 7 Plus, which boasts two camera modules instead of the single unit found on iPhone 7. While the larger model should boast identical specs for its wide-angle lenser, the non-OIS telephoto module and lens pairing has yet to undergo rigorous testing. In addition to 2x optical zoom, the dual-lens configuration allows for a new portrait mode — coming in a future iOS update — that analyzes and merges data from both cameras to create a shallow depth of field effect, keeping the subject in sharp focus against a creamy bokeh.