Customer rampages through French Apple Store, smashes iPhones, iMacs, MacBook Air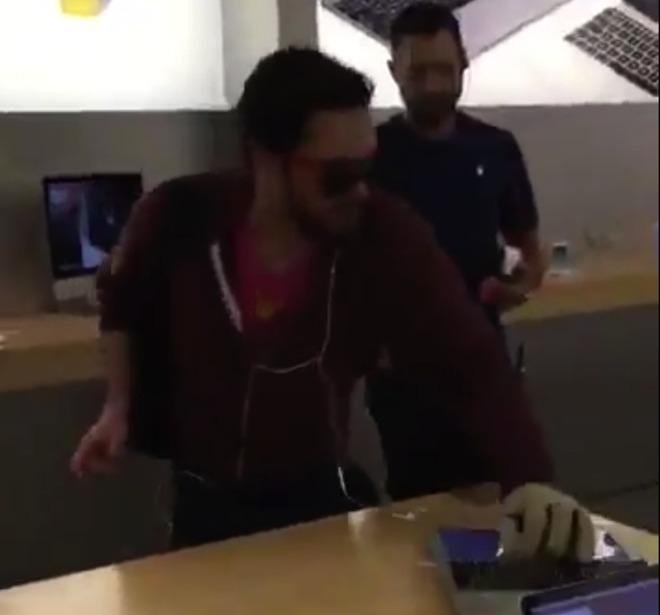 AppleInsider is supported by its audience and may earn commission as an Amazon Associate and affiliate partner on qualifying purchases. These affiliate partnerships do not influence our editorial content.
A disgruntled customer, upset at perceived slights by Apple support, has used a steel ball to smash assorted products inside the Dijon, France Apple retail store.
Wearing Apple earbuds the whole time, an unnamed customer took steel ball used in French game Petanque (similar to Bocce), and destroyed 12 iPhones, four iMac displays, and a MacBook Air on video — but the entire rampage was not caught on video.
The customer is evidently blaming Apple for not taking back a self-proclaimed defective product within a EU-mandated two-year warranty period. The specifics of his case are not clear at this time.
The man was detained by mall security after his nearly 10-minute rampage, before ultimately being arrested by local police.
Petanque balls generally weigh between 2 and 2.5 pounds, and the man in question clearly came prepared for the attack, wearing a protective glove on his hand.
No specific damage has been declared by Apple, but French publication Le Journal estimates "tens of thousands" of euro in damage.