Adobe releases Photoshop and Premiere Elements 15 for Mac with new automated tools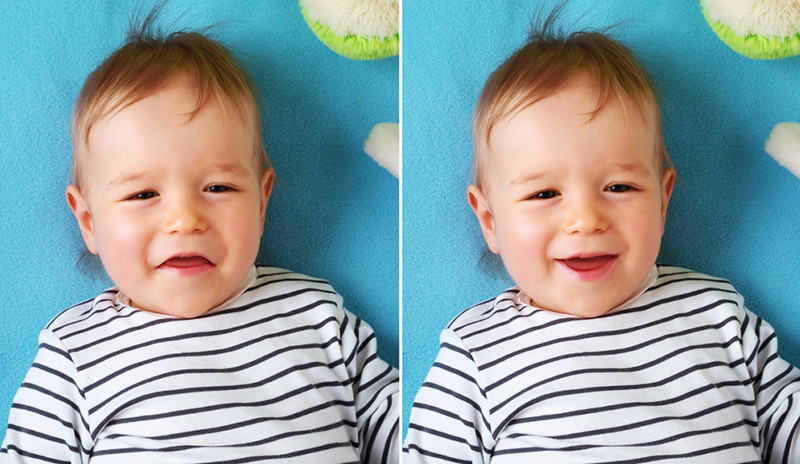 Adobe on Tuesday released the latest versions of its consumer-level photo and video editing software, Photoshop Elements 15 and Premiere Elements 15, each of which provides users with new easy-to-use tools, effects and guides.
Starting with Photoshop Elements 15, Adobe is adding in a range of editing assets, new effects, enhanced filters and more. Perhaps most interesting is a new enhancement feature that quickly tweaks a subject's lips, eyes, nose and face.
Called Adjust Facial Features, the tool automatically detects faces within an image, allowing users to transform frowns into smiles, adjust squinting eyes and perform other tweaks using a set of straightforward sliders. For example, eye dimensions can be adjusted by height, width, size, tilt and distance apart, while lip modifications include smile, height, width and upper and lower lip size.
Photoshop Elements 15 now ships with 45 Guided Edits, each offering step-by-step instructions on complex image editing tasks. Five Guided Edits are new for 2016: Photo Text for transforming an image into editable text; Painterly, which teaches users to paint a stylized effect over a subject; Effects Collage for applying multiple effects to a single photo; Speed Pan for adding motion blur to a subject; and Frame Creator, which lets users build and save custom image frames.
On the image management side, Photoshop Elements 15's Organizer is now capable of automatically analyzing photo collections and suggesting smart tags based on detected content. For example, photos can be arranged by sunsets, birthdays, dogs, cats and other preset tags. The feature complements Adobe's built-in facial search and geographic tagging tools.
A number of existing features get upgrades in Photoshop Elements 15, like sharing on social media, image searching, batch photo processing, filters and tutorials. Adobe also added in support for touch screen devices, though this addition mainly applies to PCs running Windows.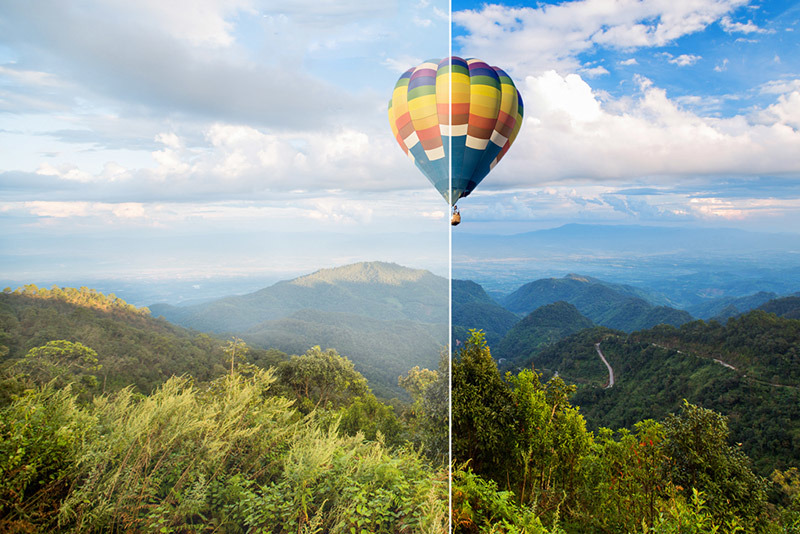 Premiere Elements 15 comes with a similar set of improvements and tool additions. For example, A new Remix feature automatically remixes any music file to match the length of a user's movie. Another tool quickly adjusts image settings to clear haze from shot footage, while a new collage tool combines photos and video for sharing through social media.
Like Photoshop Elements 15, Premiere Elements 15 comes with a new Guided Edit, in this case allowing users to apply effects across multiple clips or an entire movie.
With Premiere Elements 15, face detection has made its way to video. The feature is now available in: Favorite Moments, or short movies that find people in recorded footage; Pan and Zoom, which automatically highlight selected individuals; and Smart Trim, which puts priority on detected subjects when suggesting trim locations.
Adobe also incorporates upgraded search features and touchscreen support into the latest Premiere Elements iteration.