Google debuts Pixel 'Phone by Google,' with heavy emphasis on photography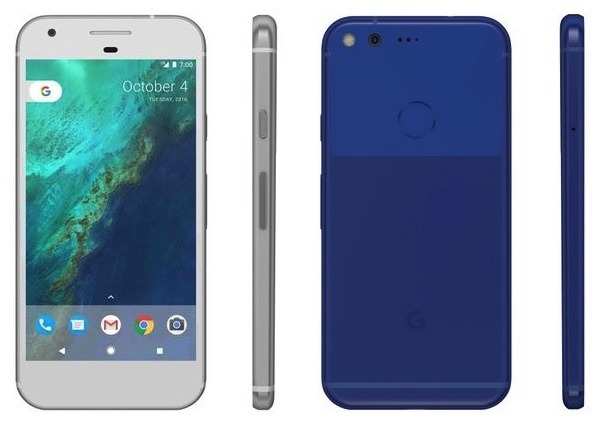 AppleInsider may earn an affiliate commission on purchases made through links on our site.
As expected, Google has unveiled the Pixel and Pixel XL smartphones continuing Google's emphasis on its services as an alternative to storage limits on competing devices.
Both models use a Snapdragon 821 CPU with two cores running at 2.15 GHz, and two running at 1.6 GHz. Storage capacities of 32 GB and 128 GB are available. The two models are built by HTC, and as expected, both look remarkably similar to the iPhone.
The smaller Pixel has a 5-inch AMOLED screen, running at 1080p, with the 5.5-inch Pixel XL also having an AMOLED display, but running at 2560x1440.
The camera module on the Pixel is a 12.3MP shooter with 1.55um pixels, and a f/2.0 aperture. The camera has been given a 89 by DxOMark, according to Google. The iPhone 7 camera module is rated at 86.
Both models ship with Android 7, also known as Nougat. Other specs are 4GB of RAM, a fingerprint sensor, and a USB Type-C port.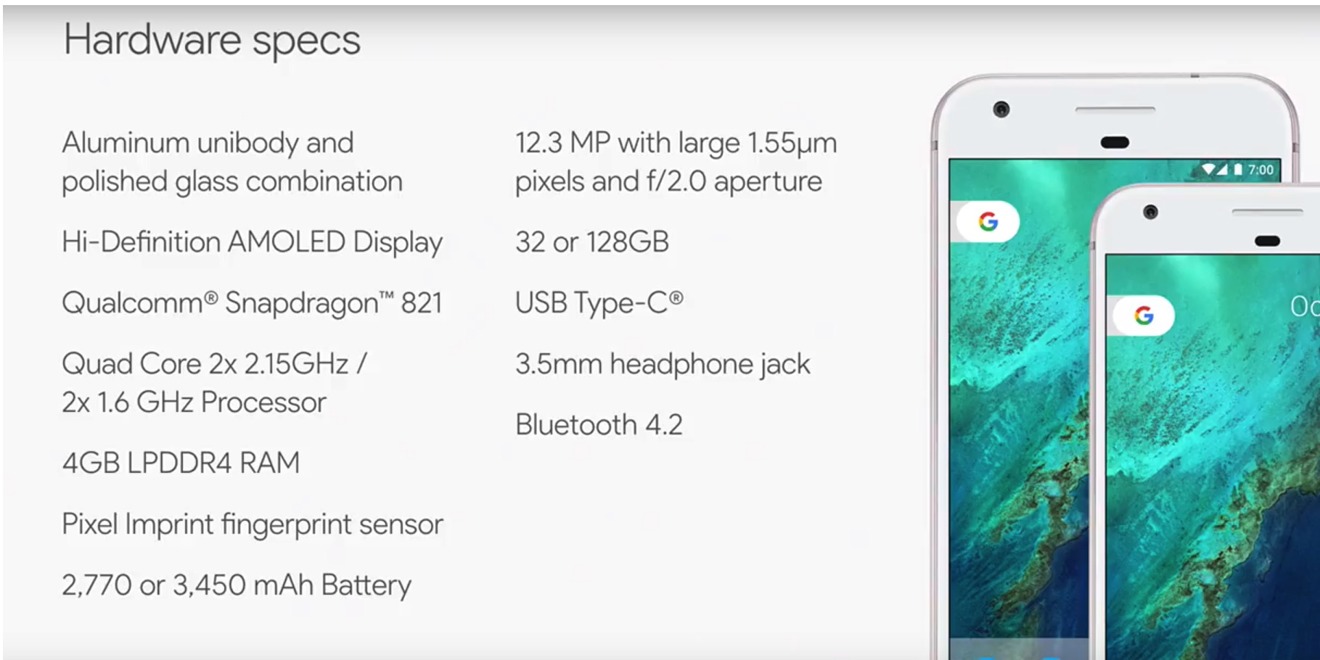 The Pixel is the first Android phone with the Google Assistant built in, and Duo video calling pre-installed. Google's Daydream VR is also included.
The phone comes in three colors, which Google has dubbed "quite black," "really blue," and "very silver."
In the US, Google has partnered with Verizon to market the phone. The phone is also available unlocked through Google Play. Preorders begin today in the U.S, Canada, and Germany.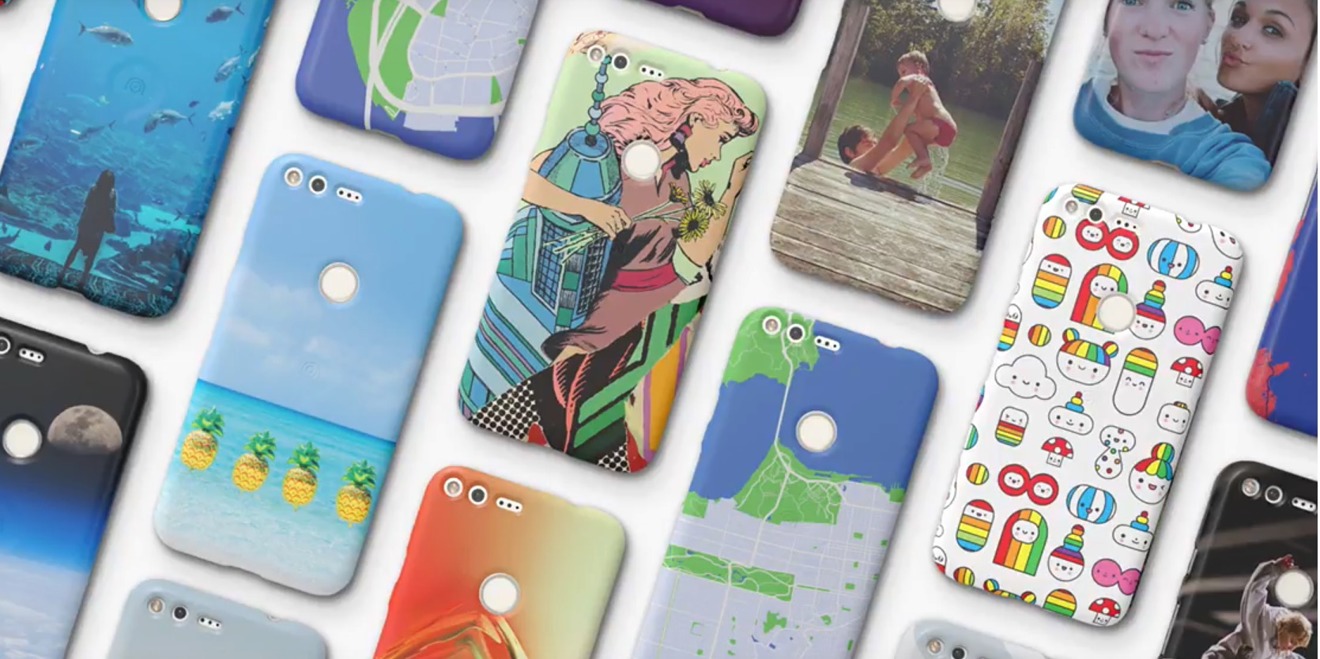 The Pixel starts at $650 for 32 GB, with the 128 GB version selling for $750. The Pixel XL with 32GB retails for $770, and the 128GB capacity boosts the price to $870.
Apple's iPhone 7 sells for $649 for 32GB, and $749 for 128GB. The iPhone 7 Plus with 32GB retails for $769, with the 128GB version selling for $869.
The Pixel line comes with free unlimited photos and videos at full resolution.