Leaked photo shows off Apple's nearly-finished Regent Street renovations in London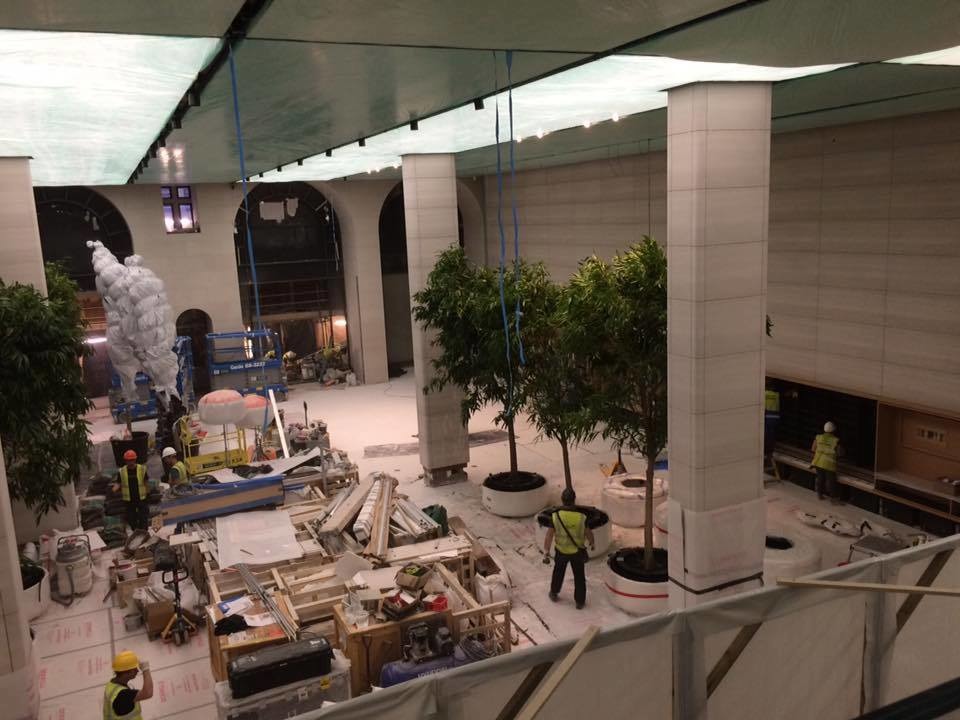 A Facebook photo leaked by a construction worker appears to show the interior of Apple's Regent Street store in London, which is due to reopen on Oct. 15 after over a year of renovations.
The worker in question originally posted several photos but then deleted them, according to AppleInsider reader Mattia, who managed to save one. It's not clear when the image was shot, but it appears to be relatively recent given that much of the major work is done, such as removing the central staircase and pulling lit Apple logos out of the windows.
The photo also suggests that Regent Street will be fully immersed in Apple's current design aesthetic, with touches like wooden shelves, and a tree grove the company reserves for bigger locations, like its Union Square outlet in San Francisco.
Out of frame are some important expected additions, like two new side staircases and a massive video display.
The Regent Street store is one of Apple's international flagships, but when renovations got underway, staff and shoppers were forced to operate out of the basement. Even that part of the shop has been out of commission since June 13, presumably because of the backroom renovations Apple intends to make.