Massive sales floor for Apple Watch in Galeries Lafayette closing in January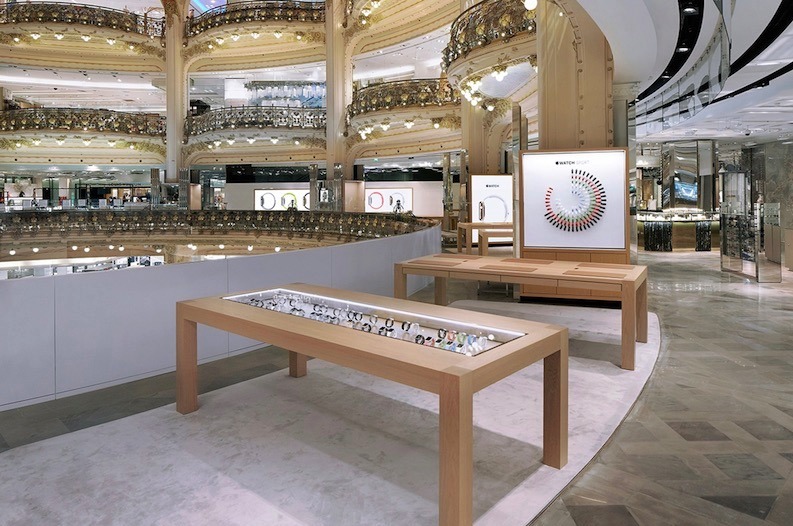 A dedicated Apple Watch gallery in the Galeries Lafayette shopping center in Paris is on the path to closure because of an Apple focus shift, and lack of sufficient sales to justify keeping it open, according to new reports.
Mac4Ever discovered the plans to close the boutique. The sales location has seen a departure in employees, with them being siphoned off to other Apple stores.
The Galeries Lafayette shopping center was one of the venues to try on the luxury Apple Watch Edition, starting at $10,000. The venue is expected to close at some point in January 2017. At launch, the high-end Apple Watch Edition was only available in 53 locations worldwide.
AppleInsider has confirmed the closure plans with Apple, and we were told that the ultimate fate of the two similar boutiques in Tokyo at Isetan and at Selfridges in London, has not yet been decided.