Official Apple images show new MacBook Pro with OLED 'Magic Toolbar,' Touch ID, new speaker design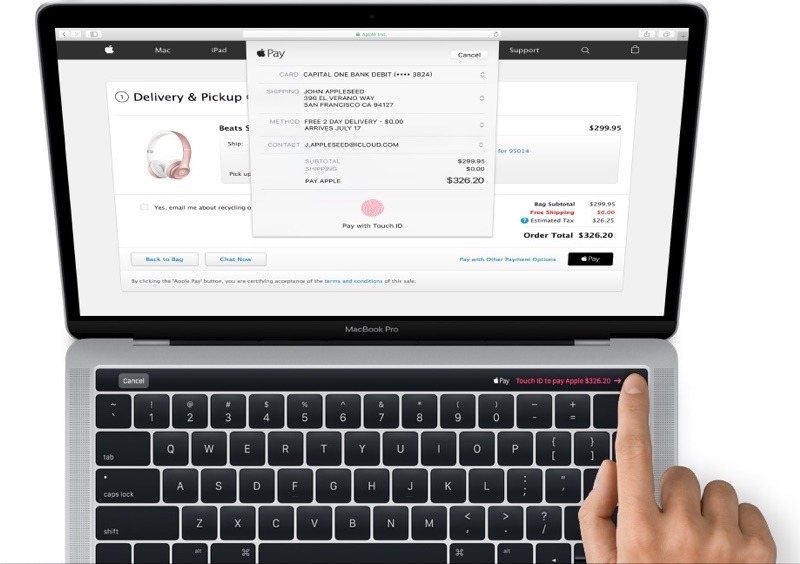 With just a few days to go before Apple is expected to announce its next-generation MacBook Pro, photos contained in the newly released macOS 10.12.1 update appear to show the design of the new notebook, including its dynamic touch-sensitive function row.
What appear to be promotional images for the MacBook Pro were discovered in the latest macOS update, and were published on Tuesday by MacRumors. The pictures suggest that the Touch ID fingerprint sensor will be located to the right of the so-called "Magic Toolbar," appearing as a simple all-black button.
In one image, the OLED touch display shows a user where to place their finger to authorize an Apple Pay purchase. To the far left of the bar, where the escape key would be on a current MacBook Pro, is a digital cancel button.
In another closer image, the MacBook Pro's "Magic Toolbar" is shown blank, with a black display, matching the black keys below it. A slight discoloration in the far right seems to suggest that the Touch ID sensor will not be a part of the OLED display.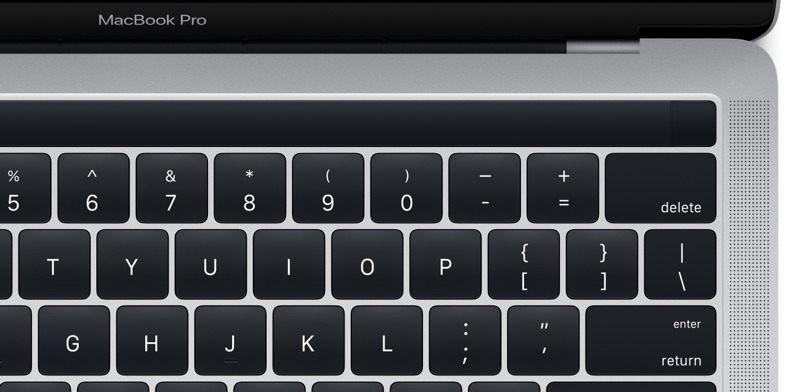 In addition to the new dynamic function row, the images also show that the speaker design has been revised, with speaker grilles alongside the keyboard, facing upward.
Multiple pieces of evidence of Apple's anticipated "Magic Toolbar" have been discovered in macOS 10.12.1, including a virtual keyboard system that lacks function keys. It's believed that the new OLED touch bar will dynamically change its appearance and present virtual buttons to users based on the app or task at hand.
All will be revealed this Thursday, when Apple will host its "Hello Again" event from its Cupertino, Calif., corporate headquarters beginning at 10 a.m. Pacific, 1 p.m. Eastern. AppleInsider will be there live, providing full coverage.