AppleInsider is live at Apple's 'Hello Again' MacBook Pro event — tap here for instant analysis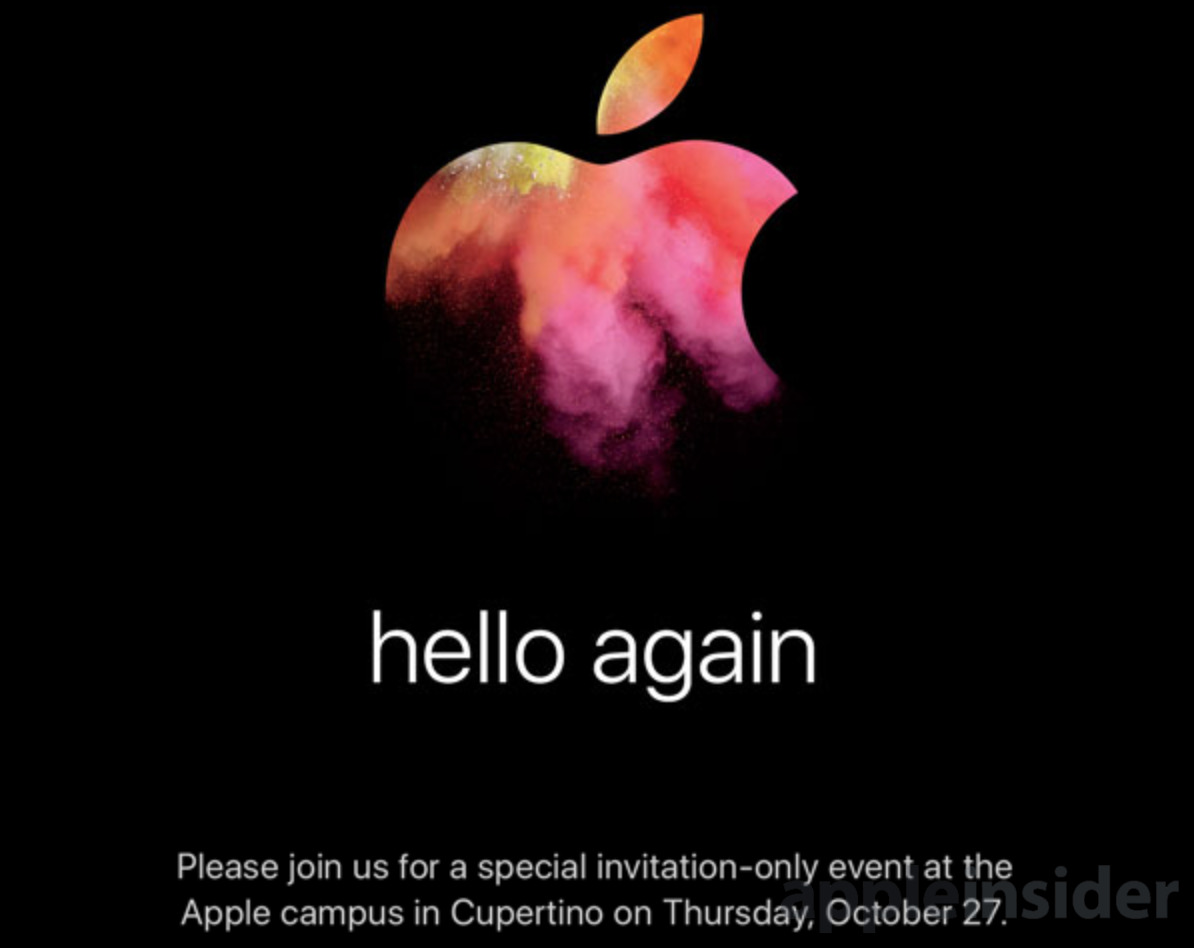 Apple will close out its 2016 product launches with one last event from its campus at 1 Infinite Loop, where it is expected to introduce a newly redesigned MacBook Pro with a thinner chassis, OLED "Magic Touchbar," and USB-C ports. AppleInsider is there live with full coverage and instant analysis.
Please wait and you will be automatically forwarded to AppleInsider's live feed, or click here.