Colbert's 'Late Show' skewers cost, content of Apple's new design book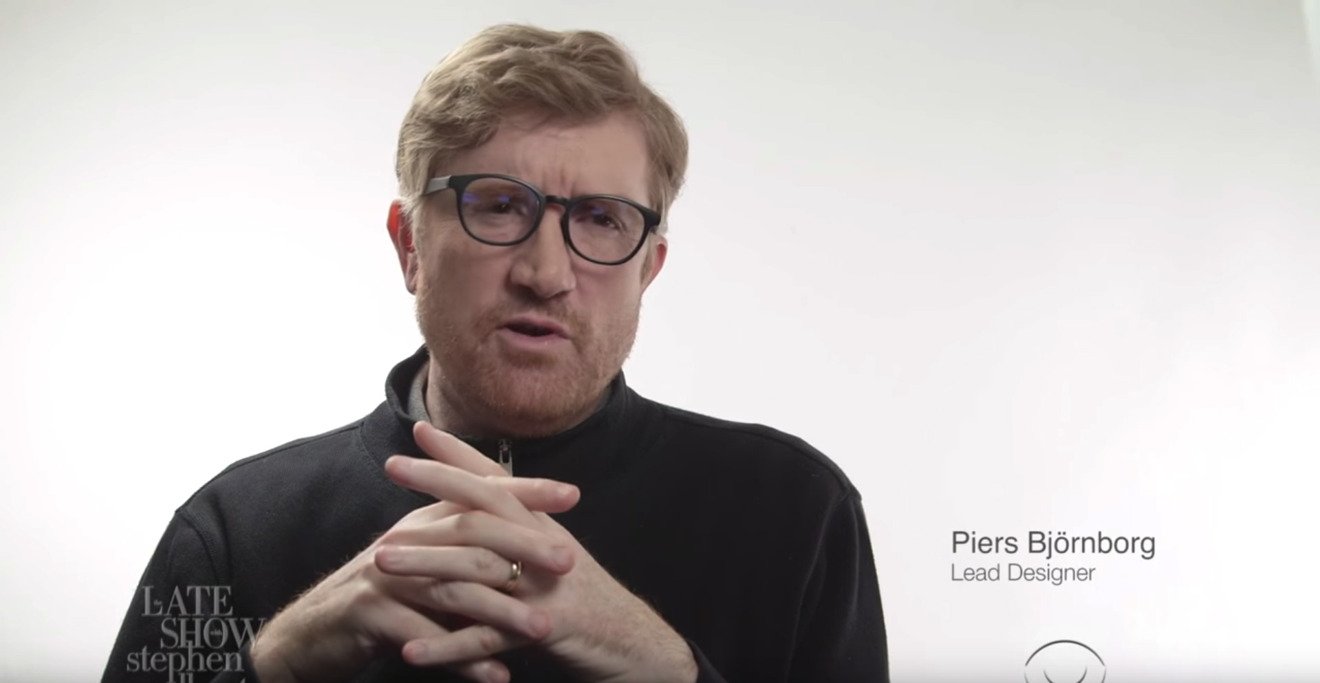 On Thursday night's episode of the Late Show with Stephen Colbert, the show aired a parody of Apple's design videos to make fun of the company's new coffeetable book, Designed by Apple in California.
The skit refers to the product as "the most advanced book" Apple has ever made — the "Apple Book" — with 450 pages of high-resolution images of devices "you probably already have in your basement," made using technology from 1440.
"We were able to take an experience that was instantly familiar and...charge $300 for it," according to the video's parody of Apple design head Jonathan Ive.
The segment also laughs at Apple's tendency to play up minor features with a reference to "touch page" technology, and ends with the quip that "you know it's the future because...no headphone jack."
The real book was released on Wednesday in $199 and $299 editions, differing only by their dimensions. Its photos document 20 years of design, from the original iMac through to the Apple Pencil. Ive himself actually appears in a video promoting the project.