Apple to replace batteries of iPhone 6s units suffering from unexpected shutdowns [u]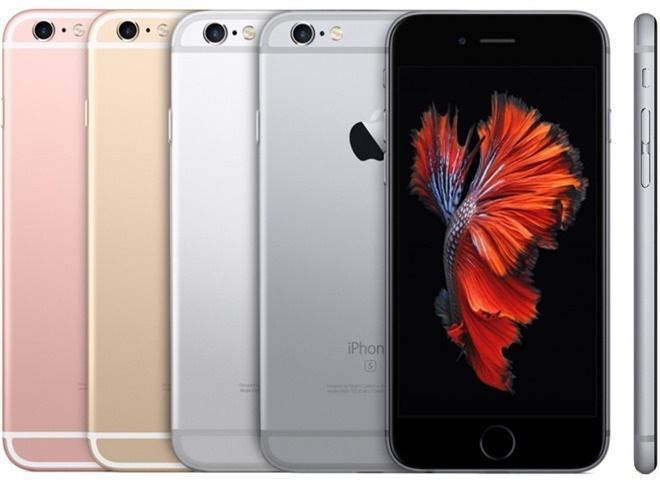 AppleInsider is supported by its audience and may earn commission as an Amazon Associate and affiliate partner on qualifying purchases. These affiliate partnerships do not influence our editorial content.
It seems Apple has run into its own smartphone battery troubles. Days after the company launched an iPhone 6 Plus repair program for units impacted by so-called "touch disease" faults, a new initiative activated on Sunday seeks to replace a batch of iPhone 6s batteries causing unexpected device shutdowns.
Announced through Apple's website, the new program targets a "very small" number of iPhone 6s units that may exhibit unexpected shutdowns due to apparent battery problems. .
The company was quick to note devices experiencing shutdown related issues do not present a safety risk, wording likely included to allay fears that iPhone is suffering from battery problems similar to catastrophic failures recently seen impacting Samsung products.
Earlier this year the Korean tech giant was dealt a major blow when battery components in its flagship Galaxy Note 7 device began to explode under normal operating conditions. Samsung subsequently halted sales and completed a global recall. Problems persisted in replacement units, prompting the company to discontinue the device altogether.
According to Apple, the iPhone 6s defect only affects a batch of devices manufactured between September and October 2015.
Like past replacement programs, users who have experienced a shutdown issue can take their phone into an Apple store or authorized repair facility for inspection. Agents will crosscheck device serial numbers against Apple's database and, if necessary, replace the battery free of charge. The program covers affected device batteries for three years after first retail sale.
Alternatively, owners of affected iPhone 6s units who paid to replace their battery out of pocket can contact Apple for a refund.
Update: Apple's replacement program arrives after the China Consumers Association last week asked Apple to investigate complaints from consumers relating to sudden and sometimes permanent iPhone 6 and 6s shutdowns. While AppleInsider has learned that this particular repair program is completely unrelated to the probe, iPhone 6s battery replacements for the limited range of iPhones affected are being made available on a worldwide basis.
Today's news comes days after Apple launched an iPhone 6 Plus repair program to address devices affected by a screen anomaly dubbed "touch disease."