Apple's 2018 iPhone could use TSMC-made 7nm processors - report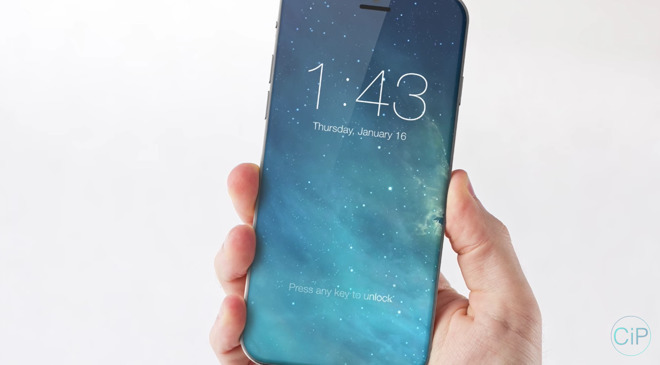 Apple chip supplier TSMC could make use of its new 7-nanometer manufacturing technique for the processors in 2018 iPhones, a new Chinese-language report suggests.
After trial efforts are completed, TSMC should be ready to begin 7-nanometer manufacturing in earnest sometime between Q4 2017 and Q1 2018, MyDrivers claimed, citing supply chain sources. That would give Apple enough time to implement the technology into 2018 iPhones, and indeed TSMC will allegedly be Apple's exclusive supplier of 7-nanometer chips.
The report suggested that Apple could make use of the process for the "A11" chip in 2017 iPhones, but that would be unlikely. For years Apple has preferred to ship new iPhones in September — the end of Q3 — and the company would need full-scale manufacturing to meet global demand.
Instead the "A11" will likely make use of TSMC's 10-nanometer process, which should enter use in the first quarter of 2017. The A10 chip in the iPhone 7 is a 16-nanometer component.
Shrinking die size should allow Apple to cram faster processor technology into a smaller space, while simultaneously making iPhones more power-efficient, or at least keeping consumption under control.