Apple AirPort Extreme claims top marks in consumer-grade wireless router survey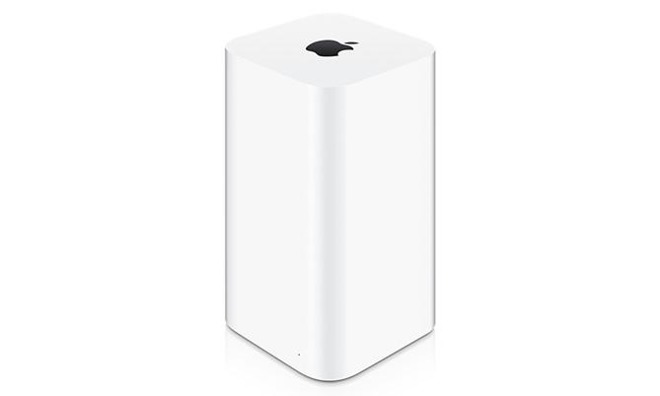 A recent customer satisfaction survey of home router technologies places Apple comfortably on top of the heap, despite recent reports of the division closing down, and engineers re-assigned to other projects.
J.D. Power's U.S. Wireless Router Satisfaction Report measured overall satisfaction with wireless router manufacturers among 3037 customers who purchased a router during the 12-month period prior to responding.
Apple reportedly endangered AirPort Extreme family claimed first place handily with a rating of 876. Asus came in second at 860, with D-Link and TP-Link close behind. The average score came in at 847.
Satisfaction is measured by users ranking offerings on Wi-Fi range, reliability, speed of upload/download, ease of connection restoration, security capabilities, price, ease of use, variety of features, intuitive user interface, and customer service, in order of importance.
The survey also found that price is the primary reason for choosing a wireless router brand, followed by range of signal strength, brand reputation, and ease of use.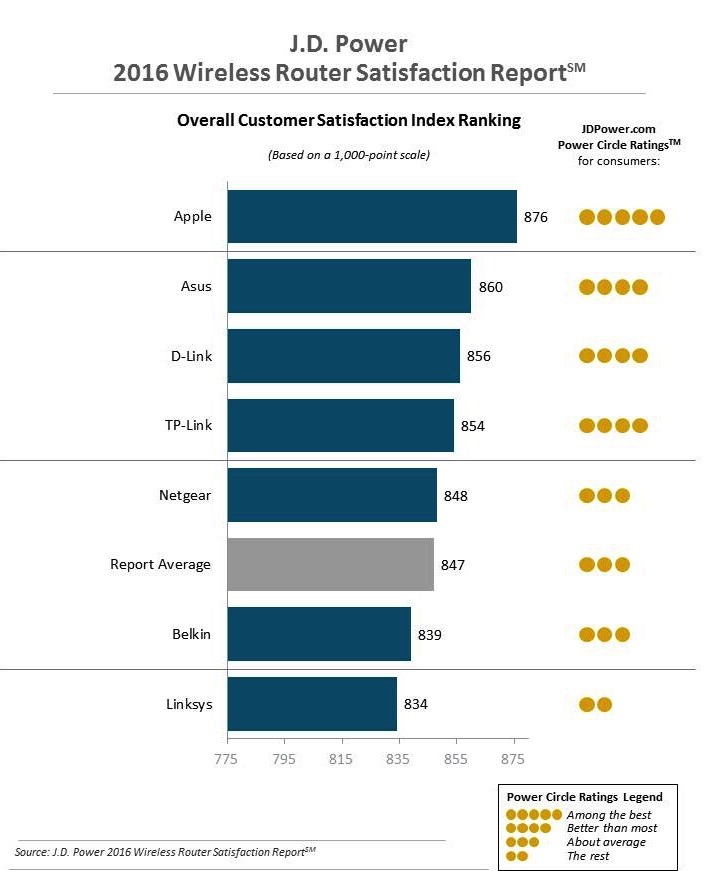 During the survey period, 16% of users experienced a problem with their router, with the most commonly reported problem being the frequency of the need to reset the device, followed closely by slow internet speeds.
On Nov. 21, reports started circulating that Apple had disbanded its wireless router team, and had assigned the engineers in the department to other projects within the company. The AirPort Extreme was last updated in 2013 with 802.11ac capability, with the AirPort Express range extender and audio streaming target still stuck on 802.11n.