Netflix top grossing iPhone app after enabling content downloads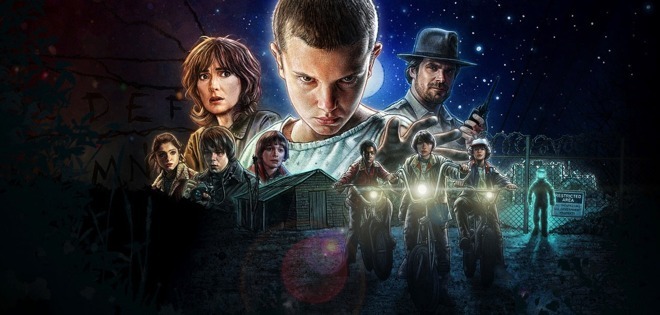 Less than a week after enabling downloads of select TV shows and movies for offline viewing, Netflix on Monday beat out popular games and rival streaming services to become the top-grossing iPhone title for the first time ever.
As noted by Variety, Netflix now sits atop the Top Grossing list of Apple's Top Charts for iPhone in the U.S. App Store, bypassing games like Mobile Strike and Candy Crush Saga. The performance also places Netflix above music streaming giants Pandora and Spotify, both of which are consistently listed as top-ten earners.
According to app tracking firm SensorTower, Netflix is also the No. 1 grossing title on iPhone in India, Mexico, and Colombia.
Alongside a rise in revenues for iPhone, Netflix is now the third highest grossing app on the iPad App Store.
The development comes less than a week after the streaming service activated offline viewing for select original shows. The long-awaited download feature is currently restricted to "Stranger Things," "Orange is The New Black," "Narcos" and "The Crown," but Netflix promises additional titles will be added in the near future.
After years refusing to sell subscriptions through in-app purchases, which means ceding 30 percent of revenues to Apple, Netflix finally gave in last year. More recently, Apple in June announced a new App Store policy that cuts revenue sharing rates to 15 percent for customers who hold a subscription for more than one year.
Apple is also rumored to halve App Store fees for video content providers who agree to integrate their services with the company's new TV app, a move designed to the bolster Cupertino tech giant's play for the living room.